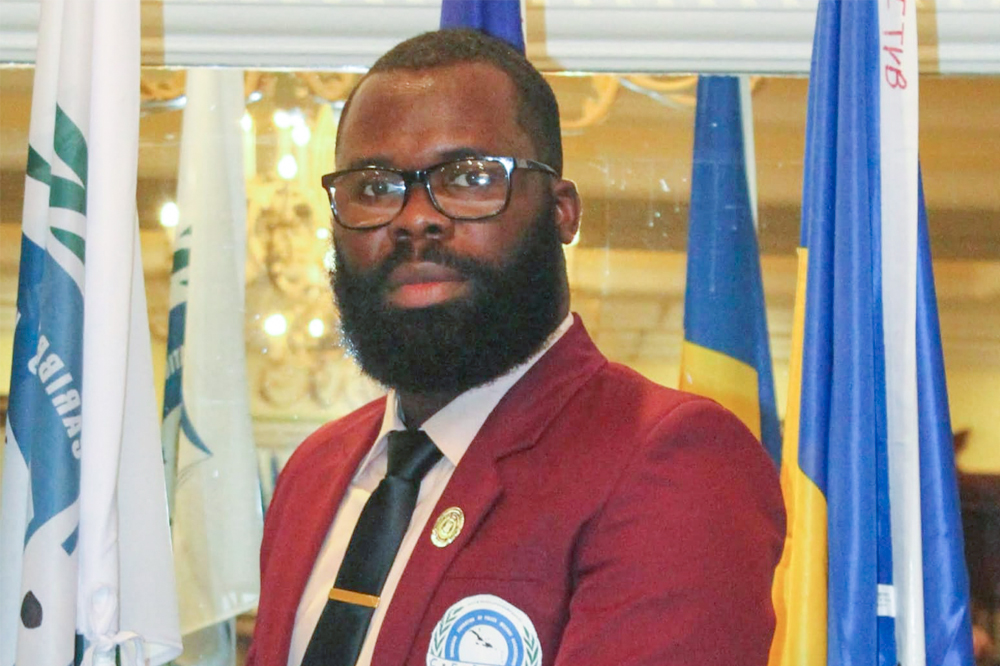 Press Release
August 6, 2021
Vincentian elected as president of Caribbean Police Welfare Associations
THE CARIBBEAN Federation of Police Welfare Police Associations (CFPWA) has elected Devon Bute of the Royal St Vincent and the Grenadines Police Force (RSVGPF) as its new president.
The police constable was elected unopposed on the final day of the Association's July 28-30 virtual Annual General Meeting which was hosted by Montserrat under the theme: Creating Connections- Building Bridges… Together.
A release issued from Police Headquarters St Vincent and the Grendines , states that while the meeting dealt with a range of issues, "COVID-19 and its impact on law enforcement across the region was mainly discussed".
It said "The Conference also saw presentations from Michael Seales, Attorney at Law and former president of the Trinidad and Tobago Police Service Social and Welfare Association who presented on negotiations techniques. Dr. Edwin Powel, Mental Health Expert and International Human Rights Advocate/Consultant [who] presented on the psychological effect of the policing on police officers".
In keeping with one of the organization's strategic objectives the organisation, comprising associations in 16 member states, entered into a Memorandum of Understanding (MOU) with Monroe College "which aims to provide educational opportunities along with other benefits for all law enforcement officers within the region".
Constable Bute will serve as president for two years, 2021-2023.
Also eleceted for two years were Vice President Travis Chicot (St. Lucia),1st Vice President -Sean McCall (British Virgin Islands), Treasurer – Joshua Pierre (Trinidad and Tobago), Assistant Treasurer – Somorow Quashie (St. Vincent and the Grenadines), Public Relations Officer – Nickera Farrington – Robinson (Bahamas), Protocol Officer – Jepson Victor (Turks and Caicos Islands).
Those who will serve for three years (2021-2024) are: General Secretary – David Barnett (Jamaica), Assistant General Secretary -Tammika Lall-Williams (Turks and Caicos Islands), and Trustees Raymond Thom (Trinidad and Tobago), and Sonny Miller (Bahamas).
The Annual General Meeting and conference concluded with the Federation recommitting itself to its aims and objectives according to the by-laws of its constitution.