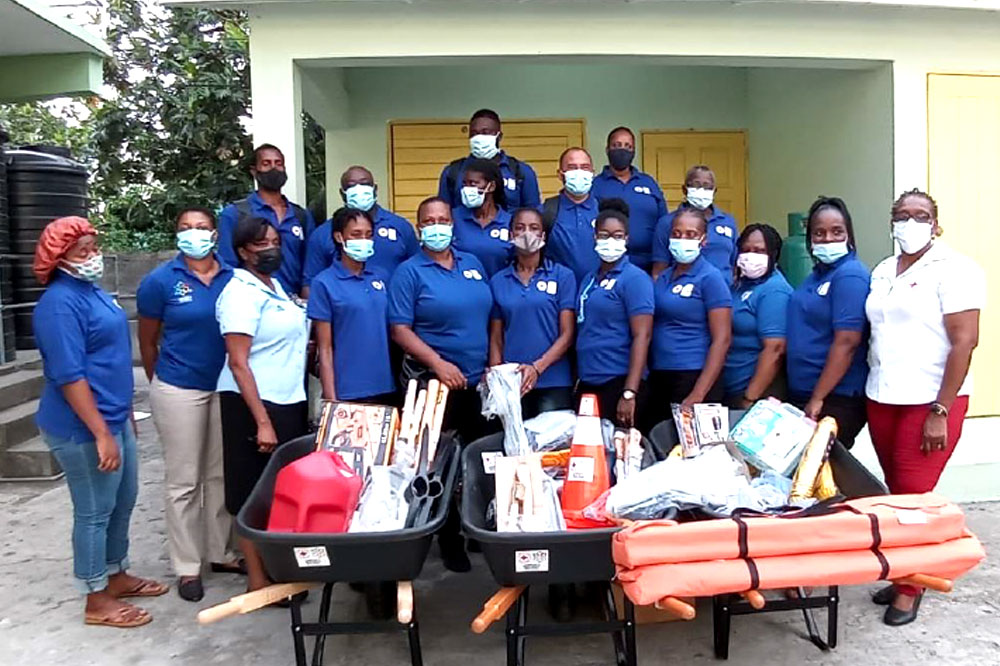 Press Release
July 9, 2021
SVG Red Cross donates equipment to Buccament disaster relief team
THE ST VINCENT AND the Grenadines (SVG) Red Cross has provided a set of equipment under its Community Resilience Building Project, to the Buccament Community Disaster Response Team.
The presentation was made on Tuesday July 6 by Red Cross Director-General, Dora James, a release states.
The donation included such items as wheel barrows, flash lights, shovels and a chain saw and members of the group also received backpacks containing personal gear.
According to the release, Buccament is one of three communities which was selected as part of a capacity programme under the auspices of the SVG Red Cross with support from the National Emergency Management Organisation (NEMO).
Several risk factors were identified in the community and the training opportunity provided to the newly formed group positioned its members to mitigate many of the challenges should they arise.
Each team member has undergone intensive training in 10 modules, along with live simulations to cement their skills. The modules covered Health in Emergencies, Shelter Management, Light Search and Rescue, and Community Assessment after a Disaster, Stress Management and Psychosocial Support, Fire Safety, Disaster Response Management, Disaster Preparedness, Roles and Responsibilities Structures. The training was guided by a cadre of facilitators from the Royal SVG Police Force, NEMO and the SVG Red Cross, with funding made possible through the Canadian Red Cross.