Posted on
Hurricane Warning downgraded to Tropical Storm Warning for SVG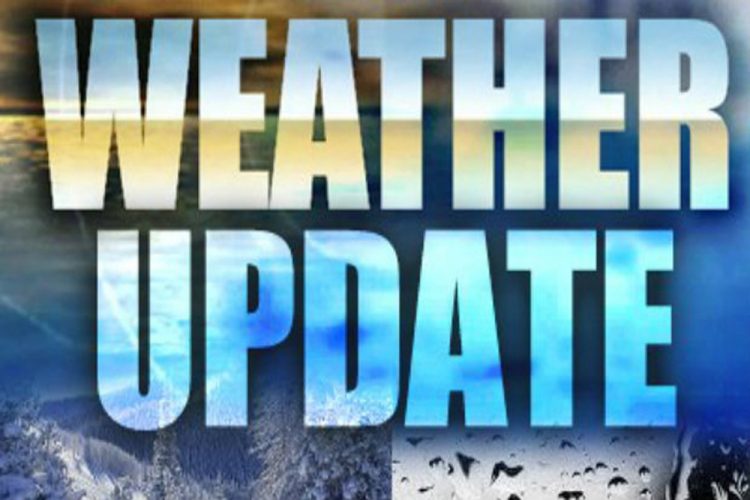 The Hurricane Warning has been downgraded to a Tropical Storm Warning for St Vincent and  the Grenadines. 
However, dangerous storm force winds are still expected, the advisory from the Meteorological Services Department at the Argyle International Airport said.
A Tropical Storm Warning in this case means that tropical storm conditions are ongoing within  the warning area. 
At 2 pm, the center of Hurricane Elsa was located near latitude 13.7° north; longitude 62.5° west, or  approximately 95 miles (155 km) west northwest of St Vincent & the Grenadines. Maximum sustained  winds are near 85 mph (140 km/h) with higher gusts. Hurricane-force winds extend outward up to 25  miles (35 km) from the center and tropical-storm-force winds extend outward up to 140 miles (220 km). 
The estimated minimum central pressure is 991 mb (29.26 inches). Movement is toward the west northwest near 29 mph (46 km/h). 
Sustained surface winds between 35 to 55 mph (56 to 89 km/h) with higher gusts are expected to spread  across St. Vincent and the Grenadines into the evening with light rain and pockets of intense showers and  thunderstorm activity. Rainfall accumulations of at least 3 to 6 inches (75 to 150 mm) are possible with  isolated higher amounts by tonight. Further accumulations of 2 inches (50mm) are likely by Saturday  night. This rainfall could cause life-threatening flash floods and mudslides. 
Residents in areas prone to flash-flooding and landslides or near rivers and streams should be prepared. 
Large northerly to south-easterly swells peaking near 5.0 meters (16 feet) are also forecast to accompany  the system. Low-lying coastlines around the islands will be particularly vulnerable at times of high tide.  High tide occurred at 1:01 pm today Friday 2nd July. Large waves and dangerous rip-tides can be  expected. These will create unsafe conditions for small-craft operators and fishermen. A High-Surf  Advisory and Small-Craft Warning are in effect until 12 noon, Sunday 4th July, 2021. Small craft  operators are advised to remain in port. Sea-bathers and other users of the sea are advised to stay  out of the water. 
The next Advisory will be at 5 pm, Friday, 2nd July, 2021. 
For more information visit Meteorological Services, http://www.meteo.gov.vc/ or follow us on Facebook  via, https://facebook.com/svgweather. To join our email list, send a request to s[email protected]