Posted on
St Hill partners with the Salvation Army to provide Volcano Relief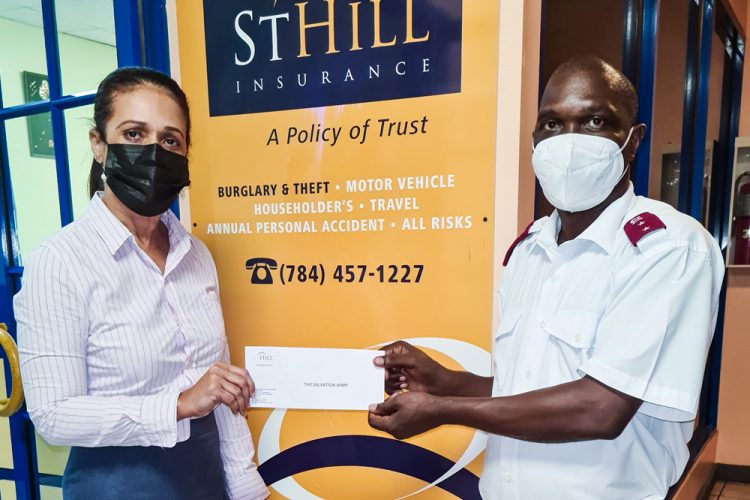 St Hill Insurance Company Limited, has joined hands with the Salvation Army to assist with the provision of relief supplies to Vincentians affected by La Soufriere disaster.
In a release, the company said it donated EC$12,000 on June 15, 2021 to Captain Ernest Gachelin, of the Salvation Army.
The cheque was handed over by Managing Director, Roxann MacLeish, who said that the donation continues the efforts of the 38-year-old company to be an example of good corporate citizenship and nation building.
In appreciation of the assistance, Captain Gachelin said that the funds will help them to continue providing some comfort to the many affected persons since the organisation began its relief efforts on April 11. He added that one of the Salvation Army's mission is helping people in need without discrimination.