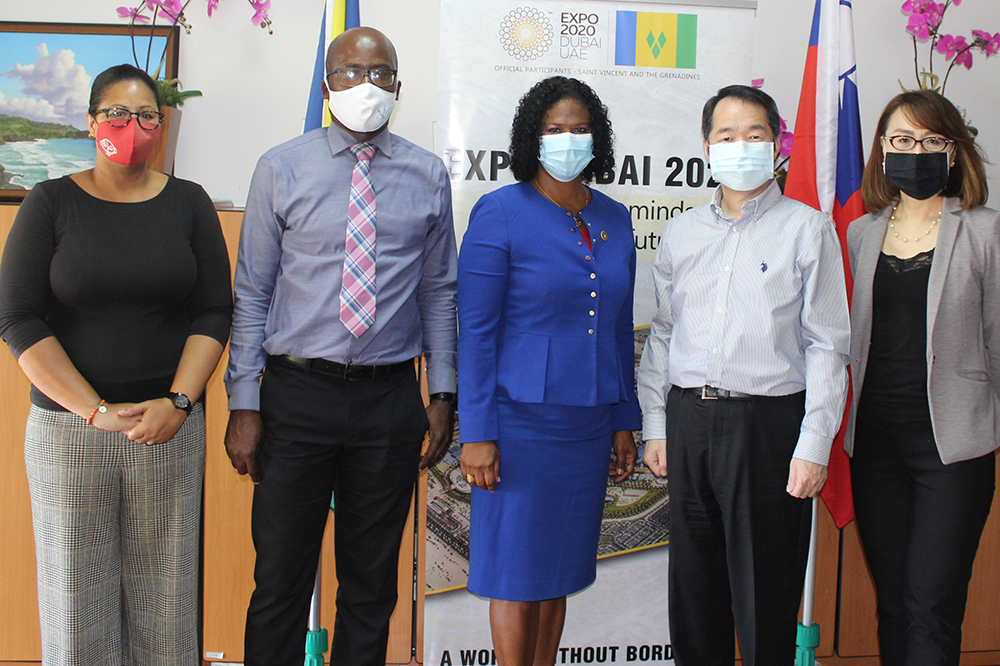 Press Release
May 28, 2021
Taiwan donates to SVG's mission to Dubai
The Embassy of the Republic of China (Taiwan) donated $US 40,000.00 to aid the country's participation in the world expo in Dubai. The Expo 2020 will host approximately 180 countries with more than 25 million visits expected from all over the world, making Expo 2020 an extraordinary platform to generate opportunities across many sectors.
The Expo, which was postponed in 2020, will run from October 2021 to April 2022. In observance of the 42nd Independence, St Vincent and the Grenadines will produce its National Day celebration on October 21; a showcase of Vincentian culture and entertainment presented at three different venues throughout that day – the Al Wasl Main Stage, Earth Stage, and Sea Plaza.
The key objectives of the pavilion are to showcase St. Vincent and the Grenadines as a jurisdiction and a destination. As a jurisdiction, the many investment opportunities will be brought to life through films, literature, the creative sector, products, and services. Saint Vincent and the Grenadines also intends to host several events during Expo 2020, including investment forums and National Day celebration. As a destination, St Vincent and the Grenadines will be exhibited and experienced through films, images and literature, showcasing our culture and the essence of our people, using technology to offer an immersive experience of the entire landscape and the opportunities within it.
The Executive Director of Invest SVG – Annette Mark expressed sincere thanks to the Government and people of Taiwan for their generous contribution, making St Vincent and the Grenadines' participation and presence possible. Mark also expressed her optimism in achieving the overall objective of creating new linkages in fresh markets as well as attracting new visitors and investors to our beautiful islands.