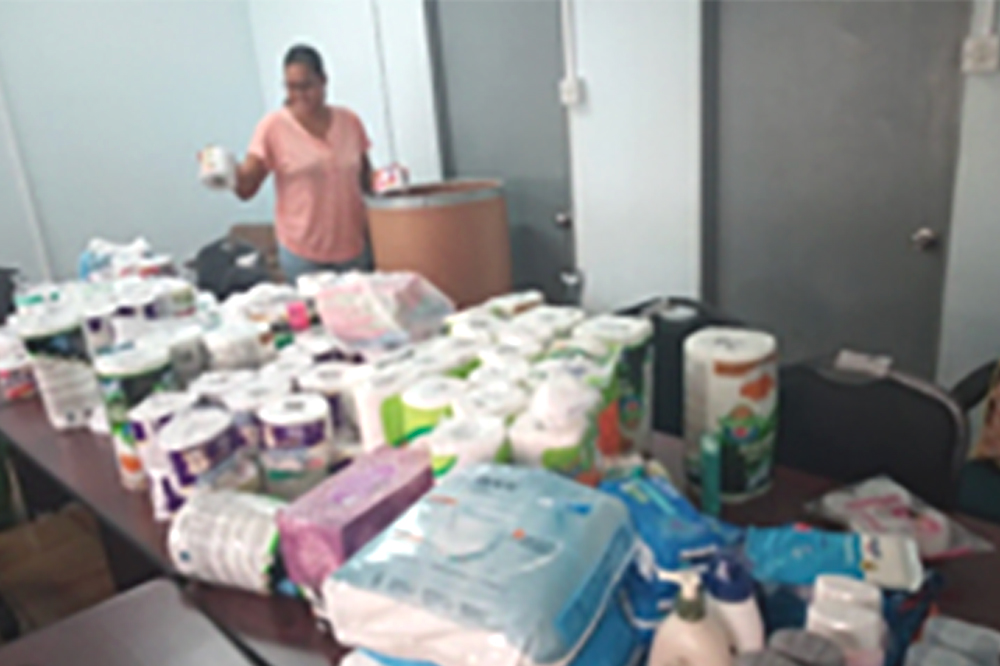 Press Release
May 28, 2021
SVG Home Economics Association receives relief supplies
A group of retired Home Economics teachers in Antigua/Barbuda has come to the help of their local active counterparts in the wake of the explosive eruptions of La Soufriere volcano.
The St Vincent and the Grenadines Home Economics Association (SVGHEA), said in a release that the two barrels containing mainly toiletries from the 'Retiretistic Ladies' went primarily to Home Economics teachers who were displaced due to the eruptions.
Education Officer for Home Economics, Michelle Guy stated : "From since the eruption of La Soufriere Volcano, enquiries and prayers regarding our welfare and safety were received from home economists throughout the Caribbean, and also the President and members of the Caribbean Association of Home Economists (CAHE) and the International Federation for Home Economist (IFHE)," the release stated.
Further she noted that "in our communication, information was relayed regarding the displacement of ten of our teachers who were residing in the red zone. Our sisters in Antigua and Barbuda took it a step further by communicating their intention which is evident today".
The president of the SVGHEA, Hannah Hamilton said: "we are indeed grateful to the 'Retiretistic Ladies' for their contribution to our teachers. These Home Economics teachers were displaced and I know that they find great comfort in the support given by our sisters in Antigua and Barbuda. It is my hope that we can return to some level of normalcy soon".
Some of the supplies were also donated to other needy persons/ groups in St. Vincent and the Grenadines, the release concluded.