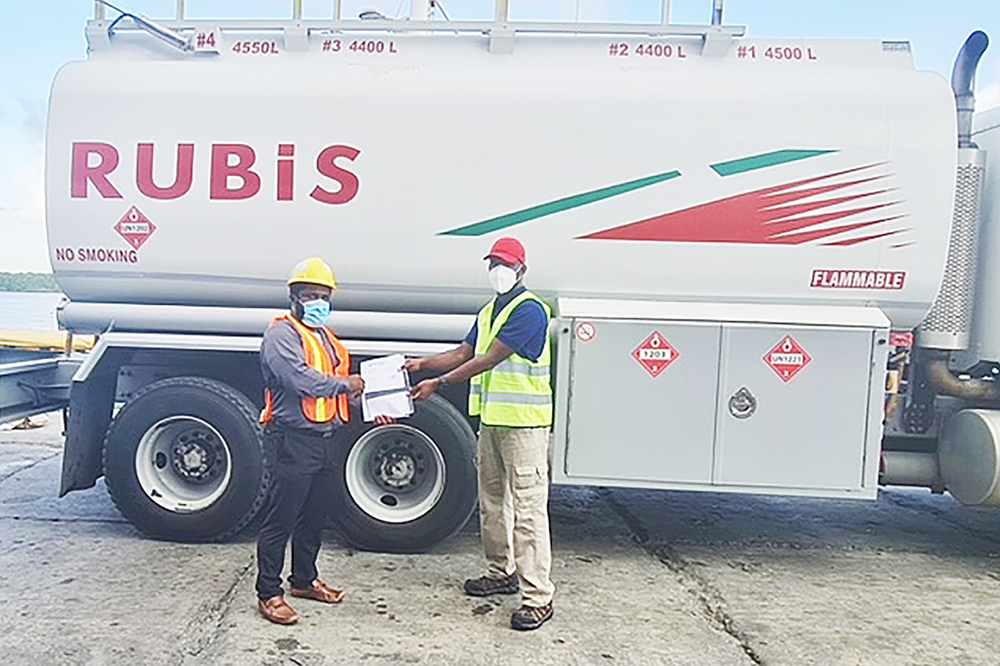 Press Release
May 18, 2021
RUBIS supports the Vincentian relief efforts
AS THE CARIBBEAN CONTINUES to support the people of St Vincent and the Grenadines as they battle the impact of the Soufriere volcano, RUBIS recently assisted in the delivery of supplies to the people of St Vincent through a partnership with the Private Sector Commission and the Government of Guyana.
The joint venture saw emergency supplies and food shipped to St Vincent from Guyana just days after the first eruption.
RUBIS donated 14,000 litres of diesel required for the vessel's passage from Guyana to St Vincent which was organised through donations from the Government and many local companies in Guyana. Treion D'Anjou, RUBIS Accounts Executive Commercial and Industrial explained, "we were eager to help the citizens of St Vincent and by extension our colleagues based there, so when the request came to assist with this important venture, RUBIS did not hesitate to come on board. The US$10,400 in diesel was swiftly delivered to fuel the ship that departed on Tuesday 13th April, 2021.
"As with the COVID-19 pandemic, where we supported the purchase of medical supplies and online education with the provision of tablets, RUBIS stands ready to assist the people of the Caribbean in their time of need."