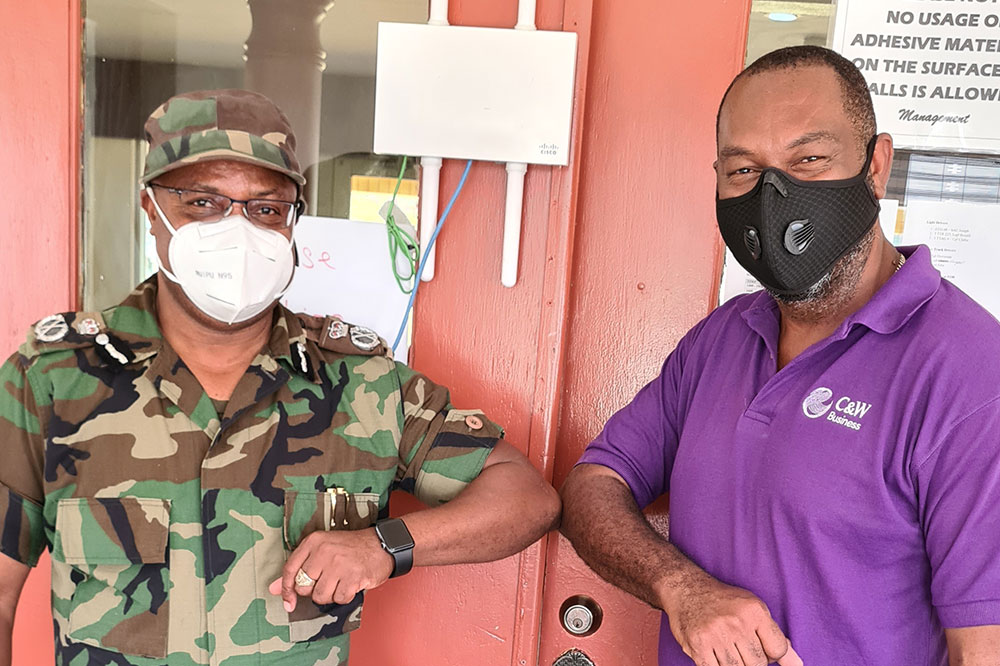 News, Press Release
May 7, 2021
Cable & Wireless Business Solutions Provides Free Internet for Regional Security Forces
Leading telecommunications provider Flow, continues to stand with the people and government of St. Vincent & the Grenadines.
Recently, this commitment was extended to the men and women of the visiting regional security forces participating in security exercises underway at the now decommissioned runway at Arnos Vale.
Cable & Wireless Business Solutions, the company's B2B department, has provided free wireless internet service for the visiting teams to stay in touch with loved ones back home during their stint in Kingstown.
"The service provides the police forces with a direct connection to the internet, and the speed is the same for upload and download. It is as if they have their own highway on the internet," said Recardo Jackson, Business Solutions Lead.
RSVGPF's Commissioner of Police Collin John, expressed his gratitude for the donation and said it is being fully utilized.
The connection was installed at the security professionals' quarters and will be available for the entire duration of the Regional Security Services exercise which [is providing] essential support to the local constabulary following the April 9 volcanic eruption.