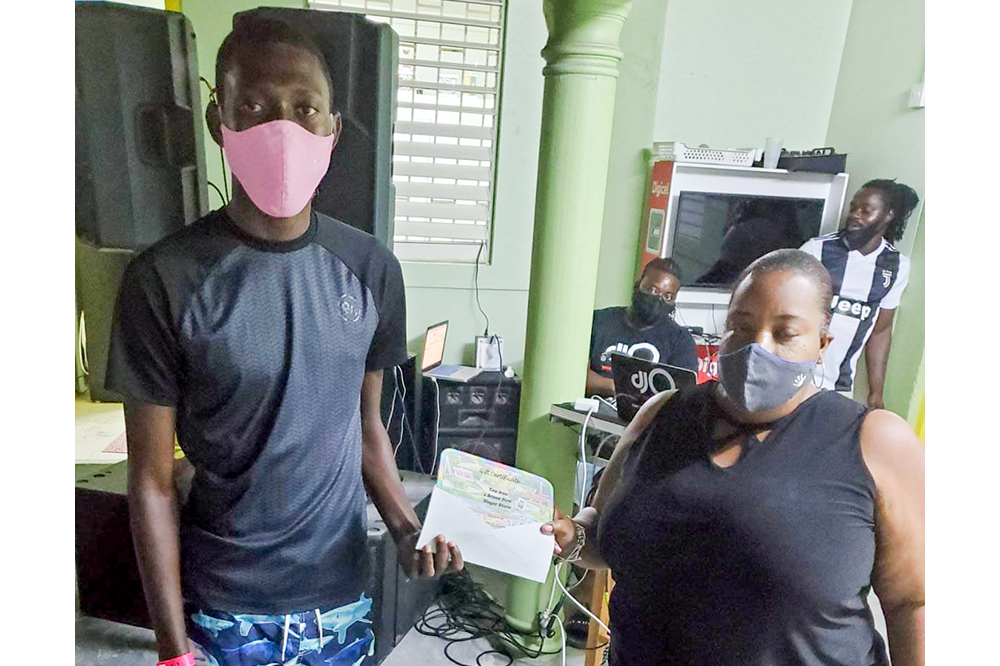 Press Release
May 4, 2021
Evacuees win stoves in Flair Bingo
Two evacuees housed at the Calliaqua Anglican School emergency shelter, were the recipients last Saturday of brand new five burner stoves.
The stoves were won during a bingo game which was organized by the promotional outfit "Flair".
Flair, which comprises five persons, is known for their carnival Saturday entertainment event.
On Saturday, May Day the day the bingo was held, one of the founding members of Flair, Chevonne Stewart, said they wanted to do something fun for the persons at the shelter while also giving back to the community.
She said the bingo event was held, and a male from Owia won one of the stoves, while a female from Fancy won the other.
The Flair team is hoping that their small gesture helps the winners when they are eventually able to return to their homes in the soufriere red zone.