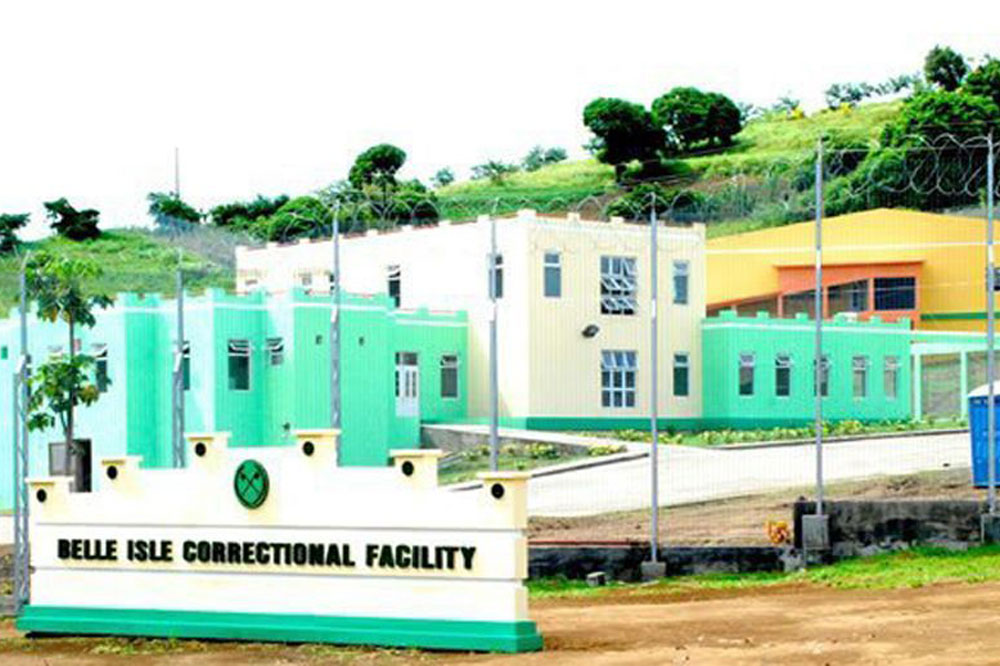 Press Release
March 26, 2021
Prison visits to resume
PERSONS WISHING to visit inmates housed at any of this country's penal institutions will soon be able to do so, albeit by appointments only.
Suspended since January 4, 2021 due to an increase in St. Vincent and the Grenadines's (SVG) COVID-19 cases, Her Majesty's Prisons (HMP), Kingstown and Belle Isle said on Wednesday that visits will resume on Thursday April 1, 2021.
However, the visits are being guided by protocols. There will be a maximum of 10 visits per day, each inmate is allowed two visits per month, each visit is for a duration of 10 minutes and only two persons may visit an inmate at a time.
Proper identification must be presented before a visit is allowed and the standard Covid-19 protocols are to be adhered to which include social distancing, hand sanitization and mask wearing.
Although visits were suspended back in January, the dropping off of clothes, money and other "authorized articles" for inmates was allowed and has been ongoing while,civilian traffic on the prison compound is limited and only persons conducting business with the prisons are allowed on the premises.
The World Health Organization (WHO) notes that prisons and other places of detention, are more vulnerable to the coronavirus outbreaks as people in prison live in close proximity and thus, may act as a source of infection, amplification and spread of infectious diseases within and beyond prisons.
That was proven in SVG as the Mental Health Rehabilitation Centre (MHRC) experienced an outbreak which saw over 92 persons contracting COVID-19, some of them staff members.
Eleven prisoners have so far tested positive for COVID-19, eight females and three males, according to a prison source.