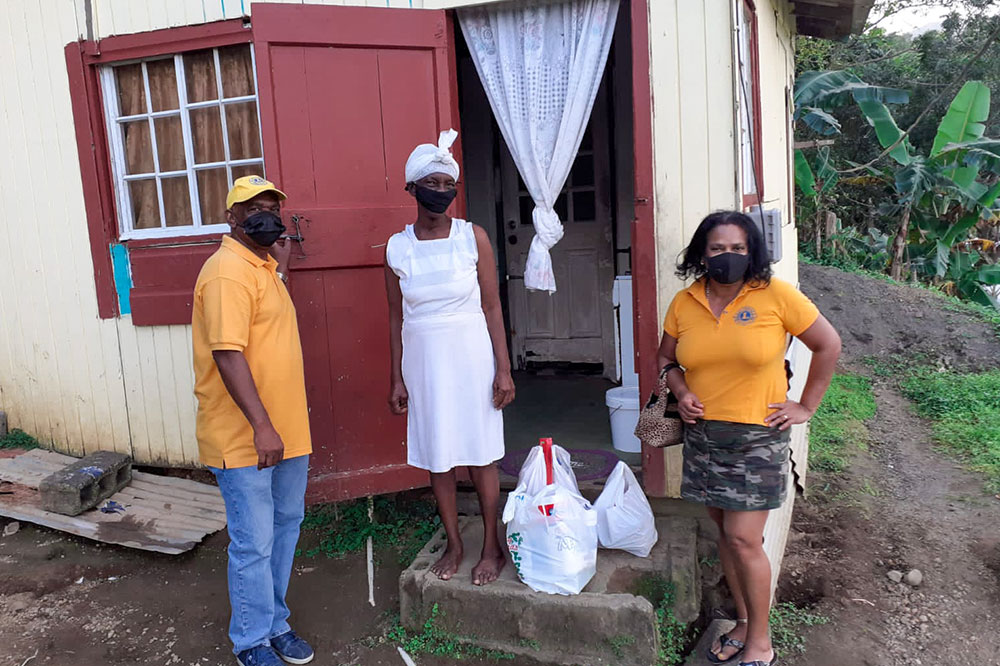 Press Release
February 26, 2021
Lions Club St Vincent South assists the needy
The Voice of the Disabled, a locally based non-profit organization which advocates for persons with disAbilities recently received financial assistance from the Lions Club St Vincent South.
On February 17, President of the Lions Club St Vincent South, Lion Cornelia Moses, presented a cheque for $1,000 to Cheryl Adams, President of the Voice of the Disabled. The assistance will go towards on-going renovations to the organization's building.
Lion Cornelia Moses stated that the Club was pleased to assist the Voice of the Disabled and hoped that the assistance will go a long way in helping the organization with its renovations project, as it continues with its advocacy work.
Adams thanked the Club for its generous contribution.
On January 30, 2021, the Club distributed care packages to 12 needy families in the community of Dickson. The distribution of care packages is an annual project, which is made possible through the courtesy of the Toronto SVG Support Group.
The Lions Club St Vincent South exists to serve and is an affiliate of Lions Club International. Presently, the Club's areas of focus include: Cancer Awareness; Diabetes; Vision; Environment and Climate Change; Hunger and Homelessness; Youth and Sustainable Empowerment.
The Lions Club St Vincent South has been in existence for 42 years. Its headquarters is at Enhams.