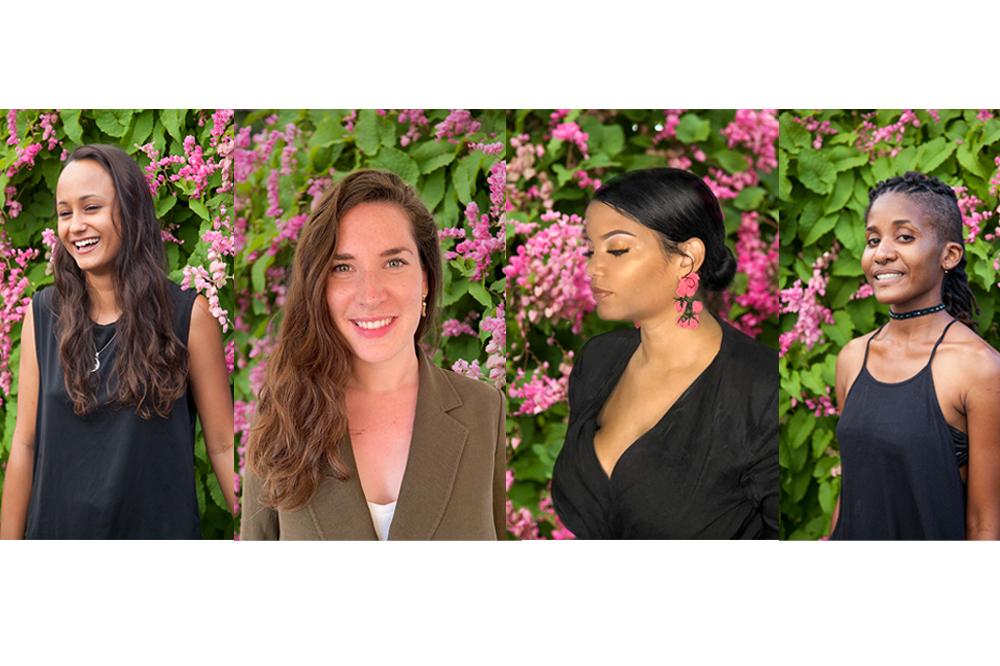 Press Release
February 23, 2021
Hairouna Film Festival Goes Online 2021
Hairouna Film Festival (HFF) in collaboration with Soho House proudly announces the return of Vincy's premiere film festival. HFF is going online, March 19 – 27, 2021, with a special launch screening on March 13 featuring HFF's new partner, actor/writer/director Aml Ameen (Yardie, The Maze Runner).
This year, the festival, which is being organized by Aiko Roudette, Festival Director; Olivia Stephens, Communications Director; Beth Gallagher, Head of Development; and Karen De Freitas-Fraser, Art Director welcomes the international members' club Soho House to the HFF family. As well as supporting HFF, they have been working with the team to develop a national competition open to Vincentian filmmakers. The aim of this competition is to support the development of local Vincentian filmmaking talent by providing filmmakers with the tools and resources needed to realize their projects. Full details available on March 19.
The official selection boasts 45 films from the Caribbean community, including films from the non-English speaking Caribbean. All screenings are followed by Q&As with the filmmakers.
HFF 2021 launches on March 13 with a special screening of Yardie, Idris Elba's directorial debut film, starring Aml Ameen (courtesy of Studio Canal). In a review of Yardie the Guardian says, "Ameen, upright and alert, has striking moments when he drops the swagger to reveal the wounded child beneath." Yardie is an adaptation of Jamaican-British writer Victor Headley's 1992 novel of the same name. A conversation with Ameen will follow the screening.
Yardie will be available online to St Vincent & the Grenadines, Antigua & Barbuda, Aruba, Bahamas, Barbados, Belize, Bermuda, British Guyana, Cayman Islands, Curaçao, Grenada, Jamaica, St. Kitts & Nevis, St. Maarten, St. Lucia, Suriname, Tortola, Trinidad & Tobago and Turks & Caicos.
Vincentian filmmakers will take center stage during the opening night event 'Vincentian Film Focus' on March 19. A total of 15 short films telling the stories of Vincentians at home and abroad will be shown. HFF is proud to screen the work of Indira Layne, Jamali Jack, Kengy Moné, Kamillo Edwards, Akley Olton, Joel Tyril, Melanie Grant, Hayden Billingy, Javed Dasouza, Zurie Adams, Sean Roache, and Aiko and Vonnie Roudette.
HFF honors its support of the environmental movement with a selection of films committed to this topic; including Akley Olton's Help The Climate Change (St. Vincent and the Grenadines) and Claudia Claremi's El Monte (Cuba), as well as Michael Lees' documentary feature film Uncivilized (Dominica).
On Friday, March 26, a series of animated shorts will precede the award-winning animated feature film, Battledream Chronicle (2015), directed by Martiniquan filmmaker Alain Bidard. This film was the first of its kind made in the Caribbean, gaining over 70 nominations worldwide.
HFF 2021 closes out with a selection of short fiction films preceding a cinematic rendition of the novel Green Days By The River, directed by Trinidadian Michael Mooleedhar.
Three free workshops with industry professionals from the region and diaspora are scheduled. On Saturday, March 20, Aml Ameen will be available to discuss writing, directing and acting. March 21st, 'Where To Start If You Wanna Make A Film' moderated by Marva Ollivierre, Doe Eye Media Production. Lastly, HFF in collaboration with GYAL presents a panel of Caribbean Women In Film on March 27.
Follow HFF on Instagram and Facebook @hairounaff for updates.
Soho Beach House Canouan is set to open this year.