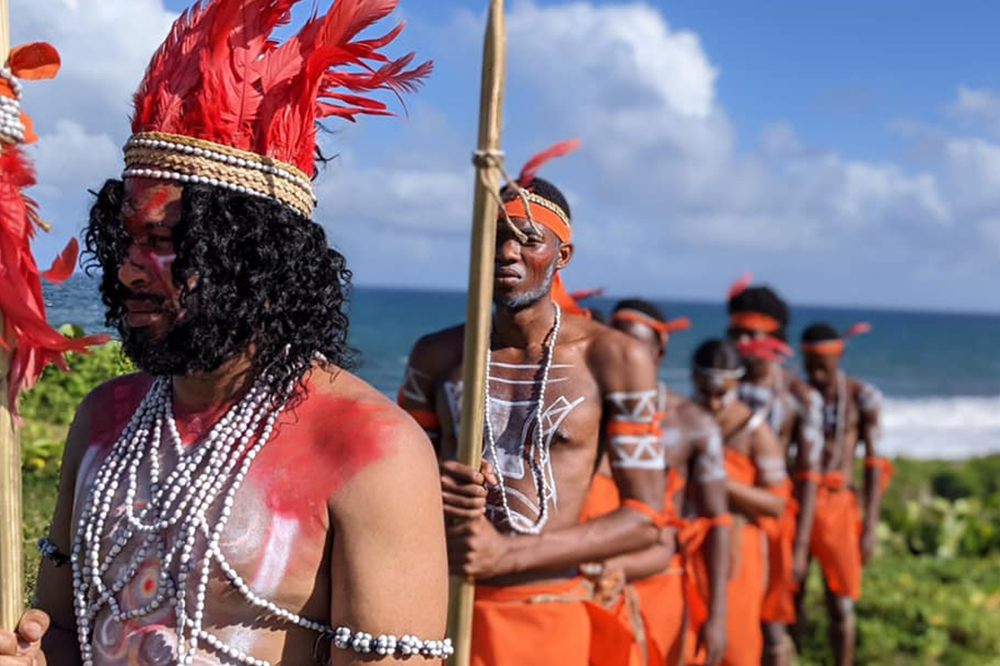 Press Release
January 29, 2021
Short film celebrating Kalinago culture premiered (+Video)
Local singer/songwriter Hayden Billingy's latest work celebrates the culture and memory of the Kalinago people of St Vincent and the Grenadines (SVG).
The seven-minute 47-second long short film may be viewed on YouTube and is dubbed "Shout it Out".
The film's soundtrack was written and performed by Billingy who also wrote the script and directed the short film.
The vocals were recorded by Arch City Records and produced by Huntta Flow Productions's Vincent Ollivierre who sent the rhythm to Billingy last year.
The production was released on Friday January 15.
Billingy, in a recent interview with SEARCHLIGHT said the song was written last year for a friend who lost his father and he had no idea that he would eventually develop it into this finished product.
Billingy said the feedback from the local community has been overwhelming and the producers of the Hairouna Film Festival have reached out to him, while an international organization, the Monthly Indi Short, has also touched based with him and asked him to enter "Shout it Out" in their film festival.
He said he is happy to be able to show our local culture and heritage through the resilience and struggles of the Garifuna people, his ancestors.
The short film has as actors: Billlingy (Chief Dulasinki of the Kalinago Tribe), Emulas "Alexextreme" Alexander (Chief Kumbala of the Nariagua Tribe), Elbert Duncan (Kalinago Warrior), Desron Lawrence (Kalinago Warrior), Denvil Douglas (Kalinago Warrior), Jozelle Miller (Kalinago Chief's Wife), J'Nyla Child (Kalinago child), Kareem Harry (Kalinago Elder), Naudia Windsor (Kalinago Warrior), Kit Horne (Warrior of the Nariagua Tribe), and Zendaya Alexander (Child of the Nariagua Tribe).
Billingy has written over 20 songs including, "Feeling in my soul" and "Take it over."