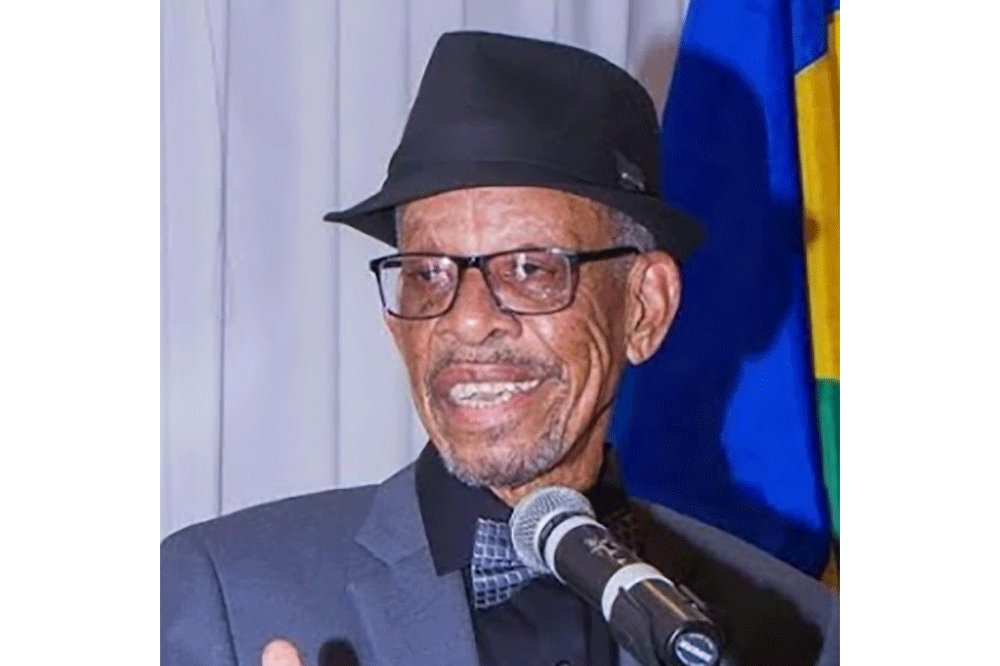 Press Release
January 21, 2021
Veteran radio personality passes on
St Vincent and the Grenadines (SVG) has lost one of its veteran radio personalities in the person of Ferrand "Randy D" Dopwell.
The Rockies resident passed away at his home at around 11:10 p.m. on Thursday, January 14.
Dopwell, with his unique voice can be considered one of the pioneers of radio in SVG, having begun his career in 1977 at Radio 705, the lone radio station at that time.
Dopwell migrated to New York in 1971, with the sole aim of attending business school.
Speaking at an awards ceremony in 2017, Dopwell said while attending business school, all he knew about radio then was "the fascination that a man can be somewhere in the world, and you can listen to what he is saying, via radio."
He later spent three years in Humber College's broadcasting program, and interned at top Canadian radio stations like CFTR, the number two station in Toronto.
In 1977, after he returned to SVG, Vincy Mas had just changed from the pre-Lenten season to June /July, and Dopwell was asked to be the chairman of the Pre-Carnival Shows by the then chairman of carnival, Molly Arthur.
"This is how I got on radio and became known as 'Randy D — The Caribbean Music Recipe,'" Dopwell told the audience at the ceremony in 2017, adding that "outside broadcasting" enabled him to gain "a great listening audience in the region."
In the 1980s, Dopwell collaborated with radio announcer Earl "Capp" Stevens on "Disco Connection," allowing them to promote local music.
In 1989, Dopwell again migrated to Canada, but, instead of radio, he moved into television, producing "Vibes Caribbean" for two years on Rogers Cable Station.
Dopwell also later worked at Hitz FM and Nice Radio when he returned to SVG.
In recognizing the passing of Dopwell, the New Democratic Party (NDP) in a press release described him as a well-known broadcaster who pioneered several initiatives that provided exposure to many of our artistes in SVG.
"He also provided an avenue through his Vibes Caribbean programme for persons in the Diaspora to keep in touch with SVG and to send greetings to their family and friends back home," the NDP press release said.
Following Dopwell's passing, persons on social media offered condolensces to family members.
President of the St. Vincent and the Grenadines Calypso Association (SVGCA) Earl "Caba" Bennett wrote, "SVG has lost another national treasure…an icon, legend and patriot in broadcasting and entertainment."
Dopwell will be laid to rest on Tuesday, January 26, 2021.