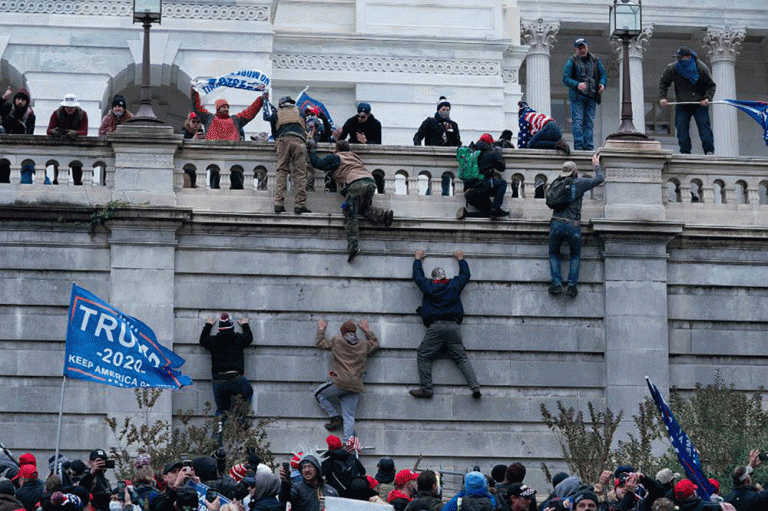 Press Release
January 8, 2021
CARICOM expresses "deep sadness and concern" at scenes unfolding in Washington DC
The Caribbean Community (CARICOM) has expressed "deep sadness and concern" at the unprecedented scenes that unfolded at the Capitol Building in Washington DC, USA, during the certification of the votes of the presidential elections by the US Congress on Wednesday.
"The storming of the US Congress was a gross affront to democracy and the rule of law in a country which has been viewed as a leading light of representative governance the world over," chair of CARICOM Dr Keith Rowley said in a statement issued Wednesday.
Protesters supporting President Donald Trump swarmed the U.S. Capitol, putting it on lockdown, as Vice President Mike Pence rebuffed the president's demand to overturn his loss to Democrat Joe Biden and the Senate's Republican leader denounced a bid in Congress to undo the election outcome.
Trump supporters overturned barricades and clashed with police on the U.S. Capitol grounds and streamed inside the building. The demonstrations flared as lawmakers met inside to formally certify Biden's victory over Trump in the November 3 election. Law enforcement authorities struggled to maintain order.
The Senate and the House of Representatives, which were weighing objections to Biden's victory brought by a band of pro-Trump Republican lawmakers, abruptly and unexpectedly recessed.
Order was eventually restored, and Biden's victory was certified in the wee hours of Thursday morning. Four people are said to have died during the riot.
Prime Minister Rowley said CARICOM "looks forward to the restoration of order and the continuation of the process of transfer of power in a peaceful manner."