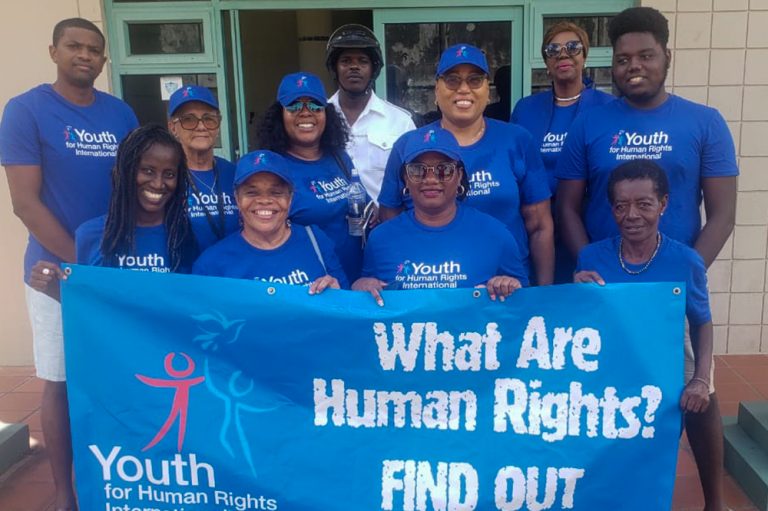 Press Release
December 18, 2020
SVG observes Human Rights Day
"Recover Better – Stand Up for Human Rights" was the theme under which St Vincent and the Grenadines joined the rest of the world in commemorating Human Rights Day 2020.
The theme this year was in sync with the COVID-19 pandemic and focused on creating equal opportunities for everyone to address the failures and disappointments due to the virus. It also climaxed the United Nations "16 Days of Activism Against Gender Based Violence".
President of the St Vincent and the Grenadines Human Rights Association Samantha Robertson said her team took the opportunity to join forces with Marion House, where a motorcade was held from the counselling facility at Sally Spring to capital Kingstown and back.
Robertson said along the route, pit stops were made where booklets were handed out as members informed persons of their rights.
The SVG Human Rights also took the opportunity to share messages about the various declarations on amplified speaker and played edifying songs on the importance of knowing ones rights.
She chimed: "It was well received, but we however realize that many people still don't know their rights or believe that they are not getting their due justice. We however encourage everyone to be informed about their right to equality and other fundamental freedoms which this country is signed on to, and is guaranteed under the Universal Declaration of Human Rights."
Human Rights Day is observed on December 10, which is also the same date that the United Nations General Assembly adopted the Universal Declaration of Human Rights (UDHR) in 1948.
The UDHR is a document that states all the rights that humans are entitled to regardless of any race, colour, religion, sex, language or any political opinion.