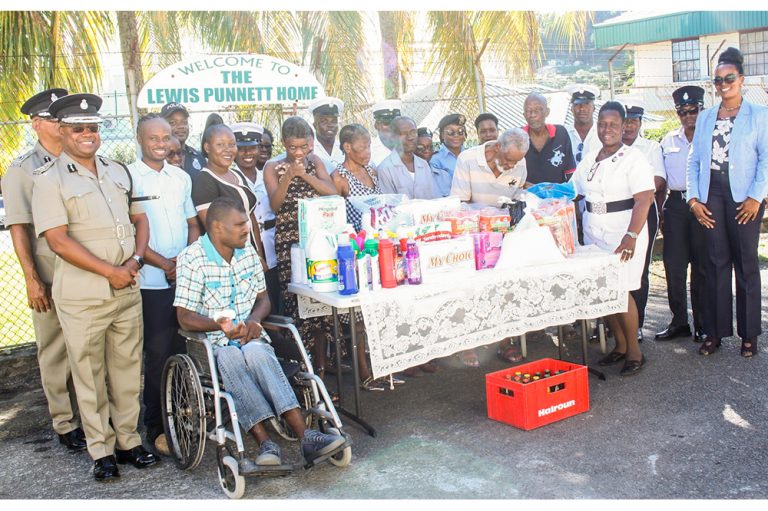 Press Release
December 18, 2020
RSVGPF Choir produces another Christmas song
The Royal St Vincent and the Grenadine Police Force (RSVGPF) Choir is once again seeking to 'warm' the hearts of the public with their melodious voices through song. To this end, the Police Choir has recorded a version of the popular Christmas song "Give Love On Christmas Day".
Choir Director Station Sergeant Olsen Rodney outlined that based on the positive feedback, support and goodwill that the choir and the RSVGPF received when they recorded "Oh Come all Ye Faithful" in 2019, the choir was very eager and enthusiastic to sing another song this year to bring joy to the hearts of Vincentians and visitors alike.
In keeping with the theme of the song, on December 15, members of the choir and Commissioner of Police Colin John spread some love to the staff and residents at the Lewis Punnett Home by donating a quantity of food and personal items to the institution. The items were well received by the recipients.
Musical arrangement for the song was done by Corporal 414 Raenando Hendrickson and the recording was done at Carlos Sampson's studio.
The Commissioner of Police and other ranks congratulate the Police Choir on this rendition.