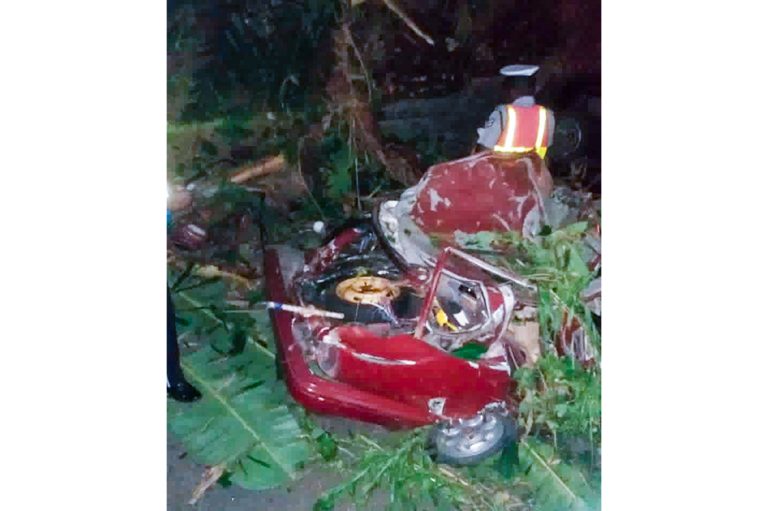 Press Release
November 10, 2020
Chauffeur dies in car crash
A 62-year-old chauffeur of Glenside, Mesopotamia died last Wednesday evening when the vehicle he was driving went over an embankment.
The accident, which claimed the life of Leopold Archibald, occurred about 5:50 pm on November 5 in Cane End, Mesopotamia, a report from the police said.
"According to investigations, Archibald was driving motor vehicle PC36, a Toyota Corolla car that was travelling from Cane End, Mesopotamia when he went over an embankment and capsized on the bottom road.
"He was pronounced dead on the scene by the District Medical Officer (DMO) and the Coroner gave permission to remove the body. A post-mortem examination is expected to be conducted to ascertain the cause of death," the report said.
Archibald's death marks the eighth road fatality for the year 2020.