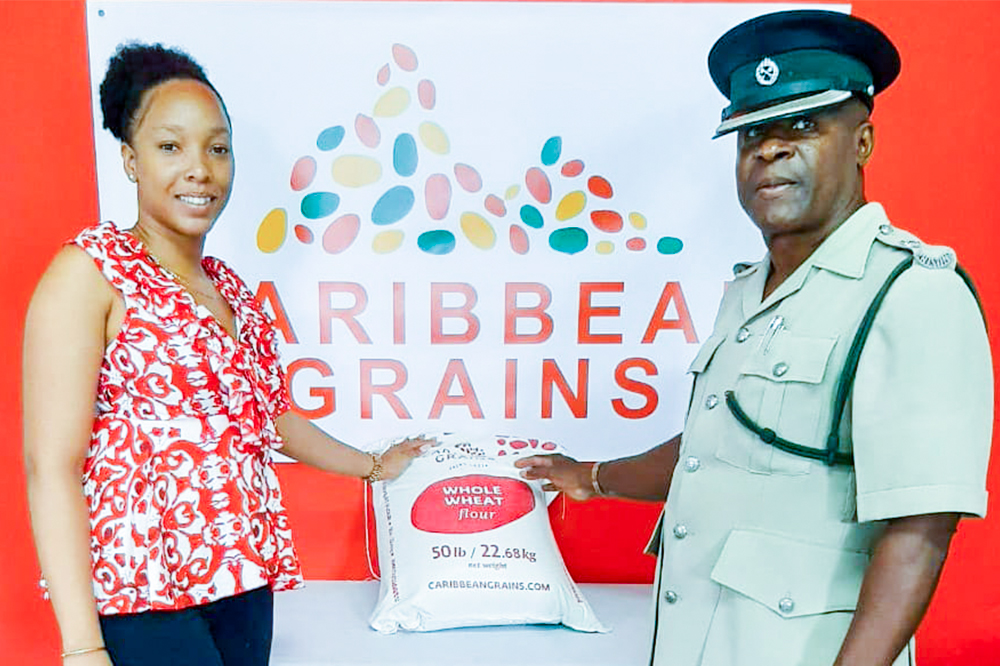 Press Release
September 4, 2020
Caribbean Grains SVG donates flour to two organisations
Caribbean Grains SVG has made donations of flour to Her Majesty's Prisons and to the Leo Club of St Vincent.
On Wednesday, August 26, a donation of 50 fifty-pound bags of flour was handed over to Superintendent of Prisons Brenton Charles.
Superintendent Charles expressed sincere thanks to Caribbean Grains for their generous donation. Niska Stewart, representative on behalf of Caribbean Grains expressed gratitude to the Superintendent for so readily accepting the donation and added that this is just the beginning of a greater collaboration between the various stakeholders in SVG.
Moreover, Caribbean Grains understands its responsibility to be a good Corporate Citizen and pledges to continuously invest in the people of St Vincent and the Grenadines. Hence, a similar donation of one case of premium 1kg White Flour was donated to the Leo Club on August 20, 2020, towards their fund raising effort.
Caribbean Grains Ltd, with its milling operations located in St Lucia, processes a variety of unbleached flour including Multigrain flour, Rye flour, Brioche flour, Pizza flour and European White flour.