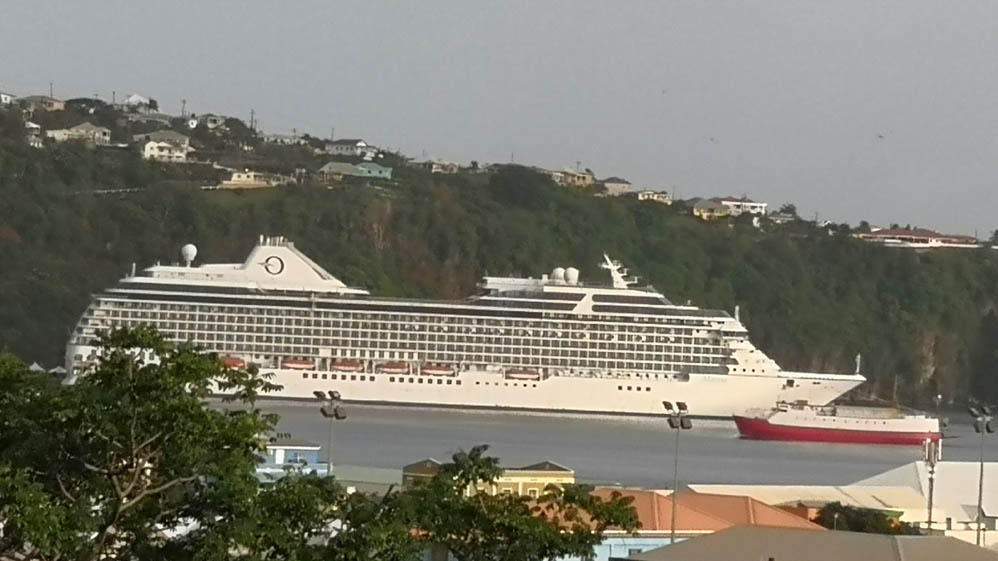 Press Release
June 19, 2020
Oceania Marina cruise ship returns 75 seafarers
Seventy-five Vincentians arrived at Port Kingstown yesterday aboard the Oceania Marina as part of the ongoing repatriation process amidst the COVID-19 pandemic.
The seafarers, employed by the Norwegian Cruise Line company, are among the over 150 Vincentians who were repatriated this week to St Vincent and the Grenadines (SVG), by air and sea.
Nineteen Vincentian students studying in Barbados returned home on Sunday, June 14 by air, while 59 crew members of the Royal Caribbean Cruise Line (RCCL) and three from Disney Cruise Lines (DCL), arrived at Port Kingstown on Monday, June 15.
All 19 students who arrived from Barbados on Sunday, June 14 tested negative via PCR testing, while two crewmembers from the RCCL who returned on June 15, tested positive by PCR, bringing the number of COVID-19 cases recorded in SVG to 29.
A release on Tuesday from the National Emergency Management Organization (NEMO) said the two Vincentian nationals who tested positive will be isolated in a government facility for 14 days, while the remaining 57 RCCL crew members who tested negative will continue mandatory quarantine for a period of 14 days.
"A second COVID-19 PCR test will be conducted prior to completion of this quarantine," the release said.
As at yesterday, June 18, of the 29 Covid-19 cases recorded here, three remain active.
"The Health Services Subcommittee is reminding the public that it is still very important to maintain the public health measures previously advised, which include hand hygiene, cough etiquette, physical distancing of at least 3-6 feet in public spaces where feasible, the smart use of masks and strict adherence to quarantine and isolation. These measures are even more critical as more Vincentians return home and intraregional travel increases," the June 16 release from NEMO said.