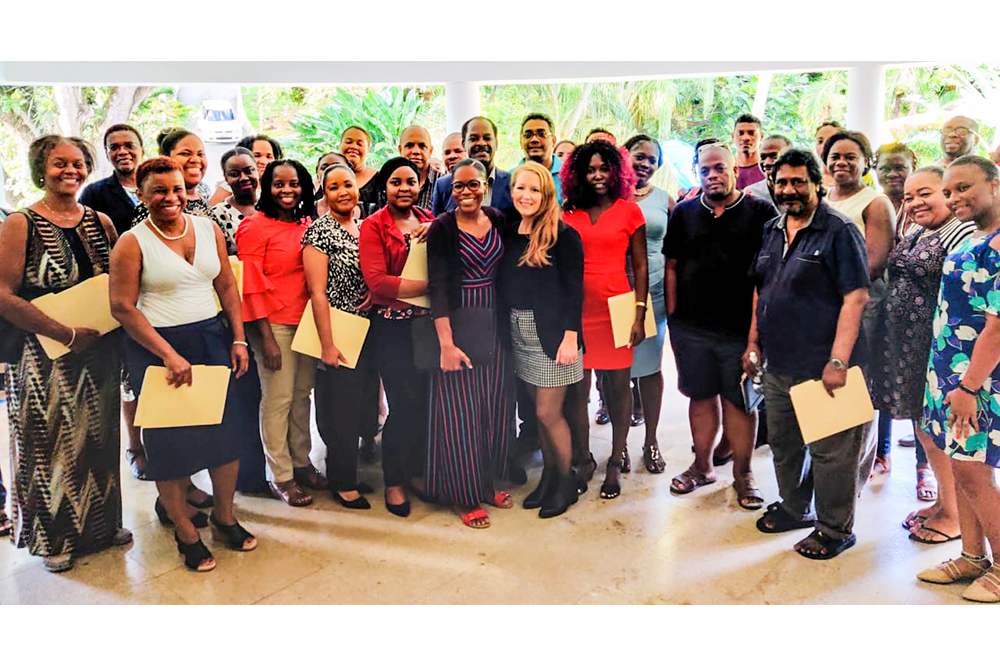 Press Release
December 13, 2019
Medical personnel trained to prescribe and dispense cannabis
Close to 100 local medical professionals are now closer to receiving the green right which will allow them to prescribe or dispense medicinal cannabis in St Vincent and the Grenadines (SVG).
This development follows a series of training sessions which were conducted by the Medicinal Cannabis Authority (MCA).
Participants, including medical doctors, veterinarians, dentists, pharmacists as well as technicians from each specialty, received training in the safe and effective use of medicinal cannabis in accordance with international best practices and the laws of SVG.
Registration and tracking requirements of the patient access system was also one of the topics on the agenda. Participants were also appraised of recent developments in the global cannabis industry and proposed anti-drug campaign that will soon be implemented by the Government of SVG.
The main sections of the sessions were delivered by overseas consultants with years of experience in the use of cannabis to treat patients with a variety of illnesses. The resource persons were Dr Hance Clarke Director of Services at the Pain Research Unit at the Toronto General Hospital (TGH). Dr Wyciliffe Baird, Founder, President and CEO of Cannabis Access Ltd., who has been engaged in the practice and prescribing of cannabis for medical purposes for the past six years and Dr Tricia Reed, Lead Pharmacist at Columbia Care, one of the largest and most experienced multi-state operators in the American medical cannabis industry.
At the end of each session, participants were awarded Certificates of Training which can be used during the authorization process that will allow local them to prescribe or dispense medicinal cannabis to qualifying patients.
According to the MCA's Technology Officer Dr Jean Saville Cummings: "Attendees left with a greater understanding of the use of medicinal cannabis, and an introduction to the patient access system that will be rolled out in St Vincent and the Grenadines."
Dr Cummings said these sessions form the initial phase of the Authority's training of local medical practitioners and that similar events will be scheduled in order to incorporate persons who were unable to attend, as well as to update practitioners as global best practices evolve.