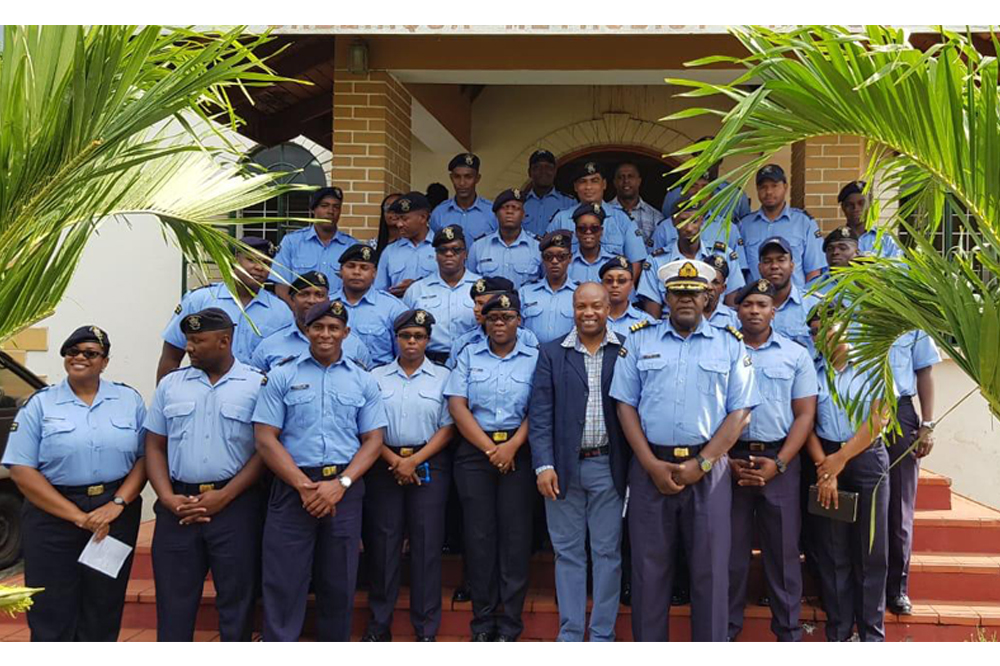 Press Release
December 6, 2019
SVG Coast Guard Service celebrates 39th Anniversary
The St Vincent and the Grenadines Coast Guard Service is celebrating 39 years of existence as part of the Royal St Vincent and the Grenadines Police Force.
A church service was held on December 1 at the Calliaqua Methodist Church to commemorate the event.
Attending the service was Commissioner of Police Colin John, Commander of the SVG Coast Guard Brenton Cain and other senior and rank and file officers of the SVG Coast Guard Service.
In delivering brief remarks during the church service, Commissioner John congratulated the Coast Guard on its achievement. He highlighted the tremendous work that the Coast Guard has been doing to save lives not only in St Vincent and the Grenadines but in the region as well.
According to Commissioner John, the SVG Coast Guard conducts continuous medical evacuations from the Grenadine islands; responds to distress calls from seafarers; conducts patrols of SVG maritime boundaries – while at the same time interdicts illegal drugs and contraband within the waters of SVG.
The Commissioner also commended Commander Cain and his staff for the efficiently run Coast Guard Summer programme and the distribution of gift baskets to the needy.
A fun day took place on Wednesday, December 4 at the Calliaqua Playing Field.
The Coast Guard Commander along with the other officers thanked the other members of the Royal St Vincent and the Grenadines Police Force and the Government and people of SVG for their continued support over these years.