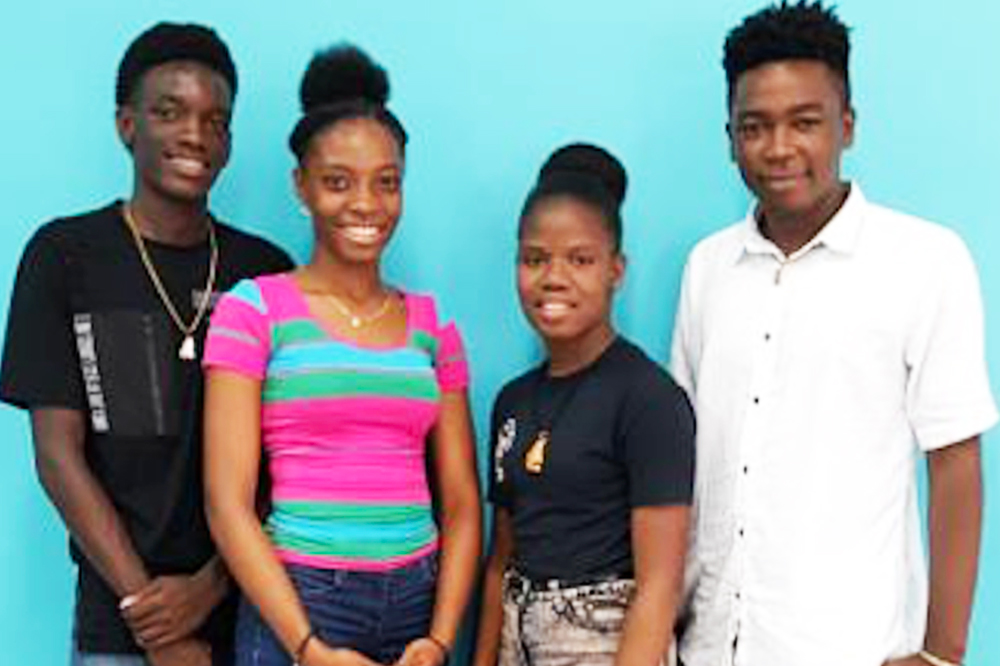 Press Release
August 30, 2019
West St George Secondary School Celebrates Historic CSEC Results
The principal and staff of the West St George Secondary School (WSGSS) in Belair are celebrating an unprecedented feat by their students in the 2019 CSEC performance.
The school obtained a 78.24 per cent pass rate in the recently concluded regional exams. This percentage pass rate has ranked the 15-year-old school at eighth position among all the secondary schools in St Vincent and the Grenadines. This latest ranking was obtained from figures released by the Ministry of Education.
Although it has been only 10 years since the West St George Secondary School started sending its students to sit CSEC, its results have placed it among the top 10 of the nation's best performing schools. That is, the WSGSS has been ranked in the top ten for 50 per cent, or half, of the time! Certainly, this is no fluke, or mere coincidence.
The 2019 batch of students wrote the CSEC exams in 18 different subject areas. Seven of these subjects had a pass rate of 100 per cent. Every student received a pass in at least one subject. Four students passed 8 subjects.
Student of the year, Dannry Cordice, got 2 ones and 6 twos. Aliah Forde obtained 3 ones, 2 twos, and 3 threes. Meanwhile, Keyasha Dowers and Zehonnah Garraway both passed with 5 twos and 3 threes.
Another student, Karamo Pompey, passed 7 subjects, returning results of 1 one, 5 twos and 1 three.
The school is particularly happy that, for the first time, several students were able to pass general mathematics.
"This is a very big deal at this school," says principal, Dianne Williams. "Our students have suffered from some prolonged discrimination and stigma fanned by sections of the Vincentian population.
This result is another indicator that our children and teachers work just as hard — and can achieve just as much — as any other secondary school in St. Vincent and the Grenadines."