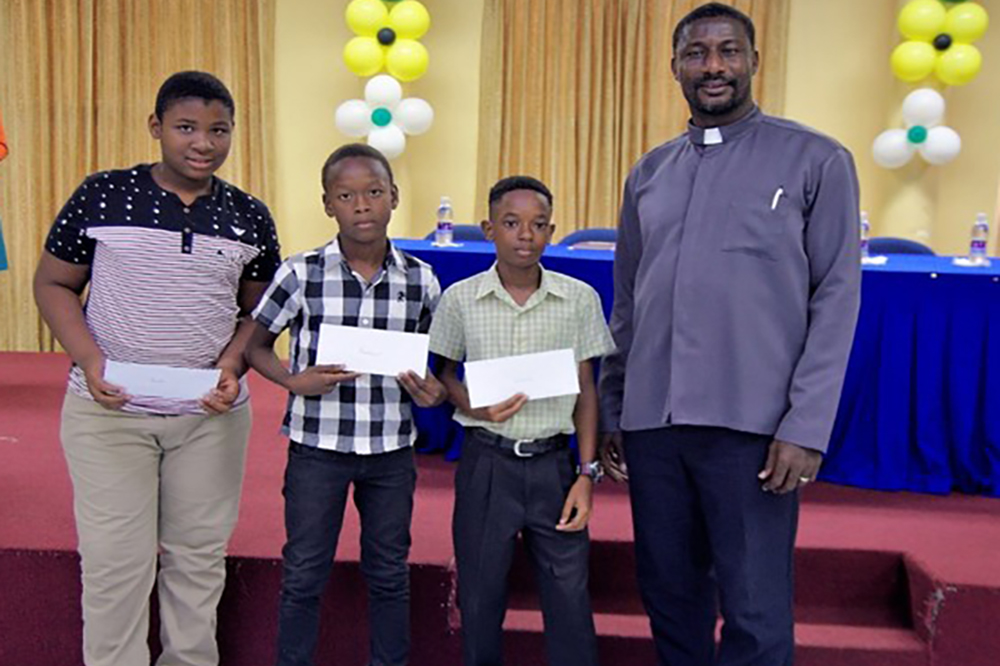 Press Release
August 16, 2019
Methodist Church awards scholarships and bursaries
The Kingstown/Chateaubelair Circuit of the Methodist Church is relieving the financial stress of three sets of parents/guardians who are in the process of outfitting their children/wards to begin their secondary education in a few weeks time.
The Circuit, comprising 16 congregations, last Sunday August 11 awarded four one-off bursaries of $500 each and three scholarships of $1,500 each to students from its three zones to help cover expenses for the next five years of their secondary schooling.
The presentations were made by the Superintendent Minister Adolf Davis during the annual Missionary Service held at the Methodist Church Hall, and represents a new thrust in the Circuit's application of its missionary project funds.
Scholarship recipients Luke Cambridge and Rasheed Knights will attend the Thomas Saunders Secondary School while Alonzo Stephenson will attend the Central Leeward Secondary. Bursary recipients, Grace Robertson and Cadisha Edwards both enter form one at the St Joseph's Convent, Kingstown, while Renyah Simmons and Monica Edwards will attend the Central Leeward and Petit Bordel Secondary Schools respectively.
Lay preacher Christobel Ashton, who heads the scholarship committee, explained that the church will be fully involved in the lives of these children and their families to offer other forms of support that may be necessary.
All recipients are from low income households and attend a Methodist Church.