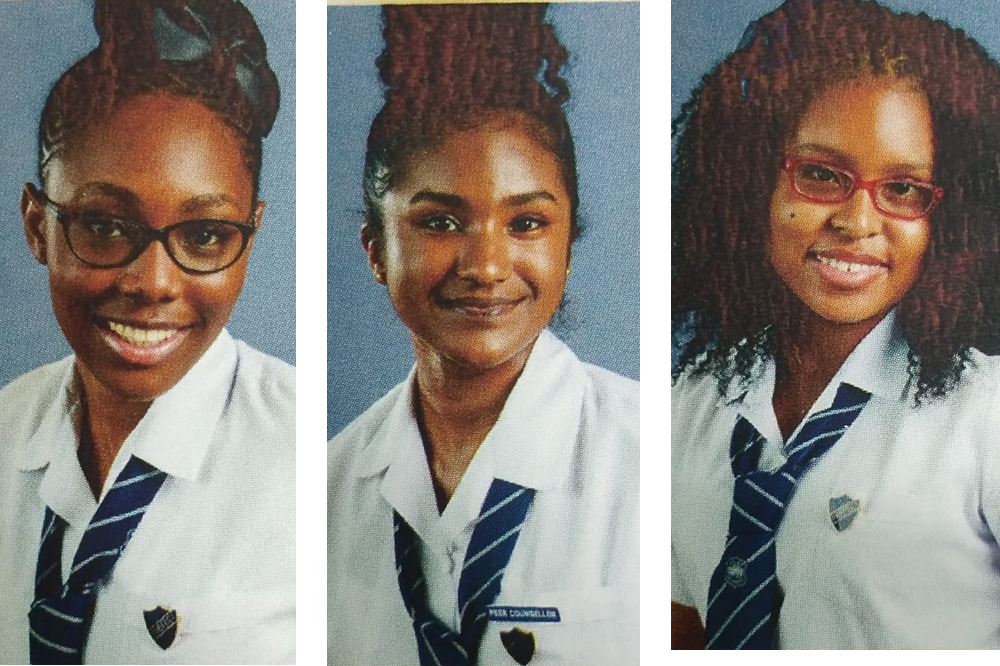 Press Release
August 14, 2019
Girls' High School records highest pass rate for 2019 CSEC
The St. Vincent Girls' High School (GHS) has recorded the highest pass rate for the 2019 Caribbean Examinations Council Secondary Education Certificate Examinations (CSEC) with the St Vincent Grammar School coming in second.
An official release from the Ministry of Education said the all-girl institution recorded a 96.90% pass rate, as well as three particularly outstanding performances for the May/June 2019 CSEC exams.
GHS student Adiah Holder received 13 grade ones, and one grade two, while Zuania Baptiste, bagged 12 grade ones, and two grade twos. The Ministry also recognized Lonyé Browne as a top performer who, having sat 15 subjects, attained eight grade ones, six grade twos and one grade three.
The St. Vincent Grammar School was second with 91.44%, while the Bequia Seventh Day Adventist School(BSDA), with a leap of improvement, achieved a pass rate of 88.57%. The school, which placed third in the line up, had recorded 74.71% as their pass rate in 2018, and therefore, has increased their number of passes by 13.86%.
The other four schools, from the seven schools that received a pass rate of over 80%, are the St Martins Secondary School which came in fourth with 87.70%, followed by the St Joseph's Convent Kingstown with a pass rate of 84.35%, the Mountain View Adventist Academy with 82.08% passes, and the St Joseph's Convent Marriaqua with a pass rate of 80.71%. The West St George Secondary School (WSGSS) was also recognized for a 13.56% improvement in their pass rate from 2018. The WSGSS recorded 78.24% passes this year, up from 64.68% last year. Following this the Bishop's College Kingstown recorded a 75.95% pass rate, the Thomas Saunders Secondary School, 75.49% passes; the Georgetown Secondary School, 70.85% passes; the Adelphi Secondary School, 70.49%; Petit Bordel Secondary School, 68.07%; St Clair Dacon Secondary School, 68.06%; North Union Secondary, 67.53%; Sandy Bay Secondary, 65.76%; Intermediate High School, 60.51%, and Emmanuel High School Mesopotamia, 60.14%.
The release noted that there were 2478 registered candidates this year which included 817 private candidates, and 1661 school candidates. "There were 1641 school candidates sitting 11,222 subject entries in 31 subject areas, from 26 secondary schools. Approximately 74.33% of the subject entries were awarded grades I-III," the release informed.
Grade ones achieved represent 15.62% of the passes; grade twos, 38.53%, and grade threes, 45.85%.
"The Ministry of Education congratulates all students and extends gratitude to the Principals, teachers, and staff at all schools for their support of the students. We are cognizant of the fact that outcomes in education are measured not only in quantitative terms, but also in qualitative terms; therefore, the value added to the lives of all the students, the top performers as well as those whose performance can be improved, is greatly appreciated," the release stated.