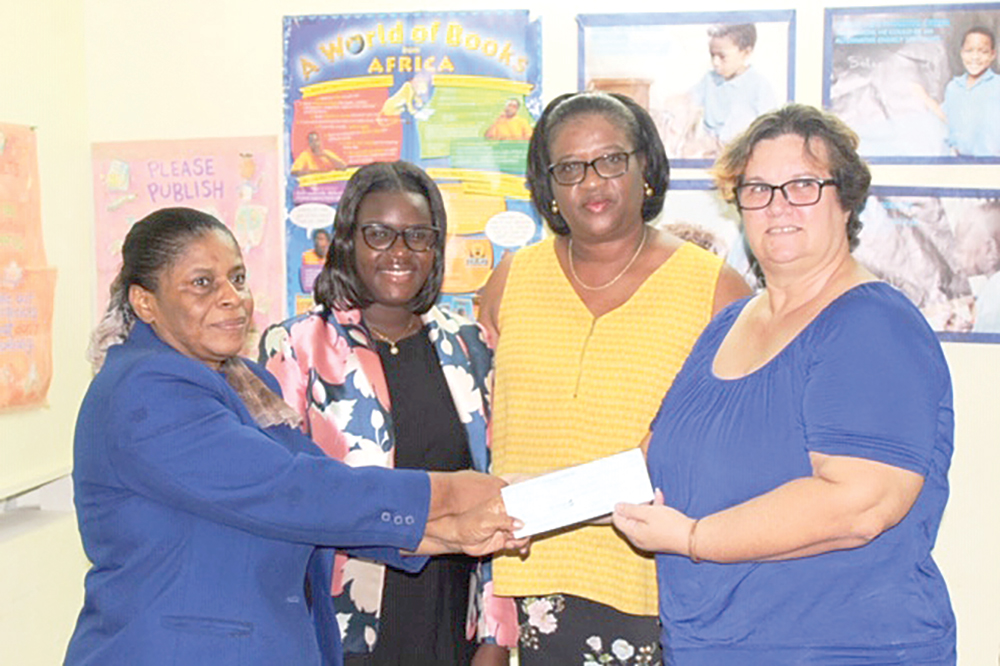 Press Release
August 9, 2019
R.A.Y.S. receives grant from 'Autism Who Knew?'
Rhonda's Academy for Youth Services (R.A.Y.S.) is the first Vincentian recipient of a grant from 'Autism Who Knew?', a non profit organization based in the United States.
R.A.Y.S. received the grant of US$300 because of their incredible work within the Autism community in St Vincent and the Grenadines (SVG), a release said.
"Mrs Rhonda Dickson saw a need for services in the community and jumped in to fill the void. They provide academic development, a holistic approach to teaching the kids along with actively involving the parents in order to achieve the most successful results possible for their children. They also do incredible work with young children in terms of verbal and social delays before they begin their primary school education," the release from Autism Who Knew? said.
The cheque was handed over to Dickson by Irwina Phills and Fran Oliver on behalf of Autism Who Knew?, which offers support services, education, conferences/workshops and networking for families who are overwhelmed or in dire need of guidance on their journey of autism.
This non profit and board was created by Donald and Rosanne Morgan out of their own need for services and support for their son Zane's journey with Autism. Included on their board is a child and youth psychiatrist, a behavioural therapist and a lawyer among others. The organisation has had a conference and lecture in Jamaica with plans for other islands (including St Vincent) in the near future.
Autism Who Knew? also offers networking and small grants for deserving groups and individuals.
For further information check www.autismwhoknew.org or R.A.Y.S, which is located in Frenches, Kingstown.