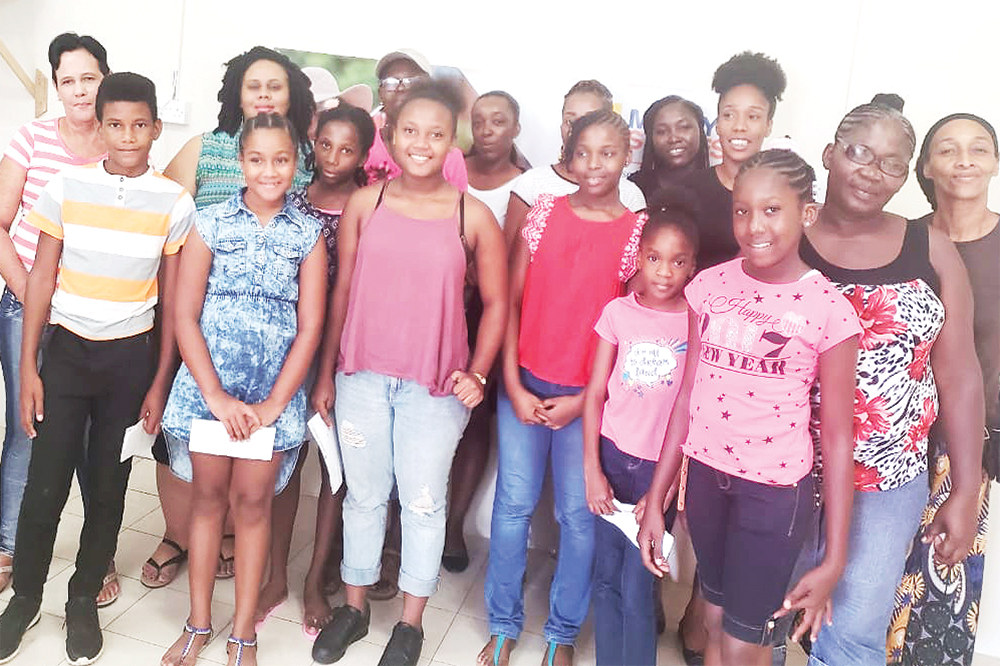 Press Release
August 9, 2019
Massy Stores awards bursaries to students
Bursaries aimed at alleviating some of the financial burdens of six parents who shop at Massy Stores and four parents who work at the supermarket chain have been distributed.
The bursaries were handed over during a ceremony at Massy's Upper Bay Street location earlier this week. The customer recipients were Rihann Aliyah Cozier, Elvanique Avaneicia Horne, Desta Robertson, Mona Lisa Athena Cato, Amarie Jebron, Shadelle Tishurne while the employee recipients are Anije Dannique, Freya Trimmingham, Seanna DeVent and Ronicia Duncan.
Speaking during the handing over ceremony, Marketing and Corporate Communications Assistant at Massy Stores Jeniel Gill said the supermarket chain decided to contribute to the academic advancement and progress of the students by awarding the bursaries to outstanding students who demonstrated financial need.
"As a method of adding value to our customers and strengthening our core values, we implemented the bursary awards for the new upcoming school term.
"The Bursary awards were created as a method to contribute to the community that we live in by donating some of our financial resources to underprivileged students," said Gill.
She stressed that Massy's goal is to demonstrate their commitment to fostering a mutually beneficial and ethical relationship with Vincentians while building the trust and loyalty of our valued customers.
"One of the areas that Massy Stores places great emphasis on relates to the positive youth development of our nation, therefore, the 2019 bursary awards were the perfect opportunity to showcase this strong dedication for our youths," stressed Gill.
The bursary cheques were presented by Massy's General Manager Joanna Justin.