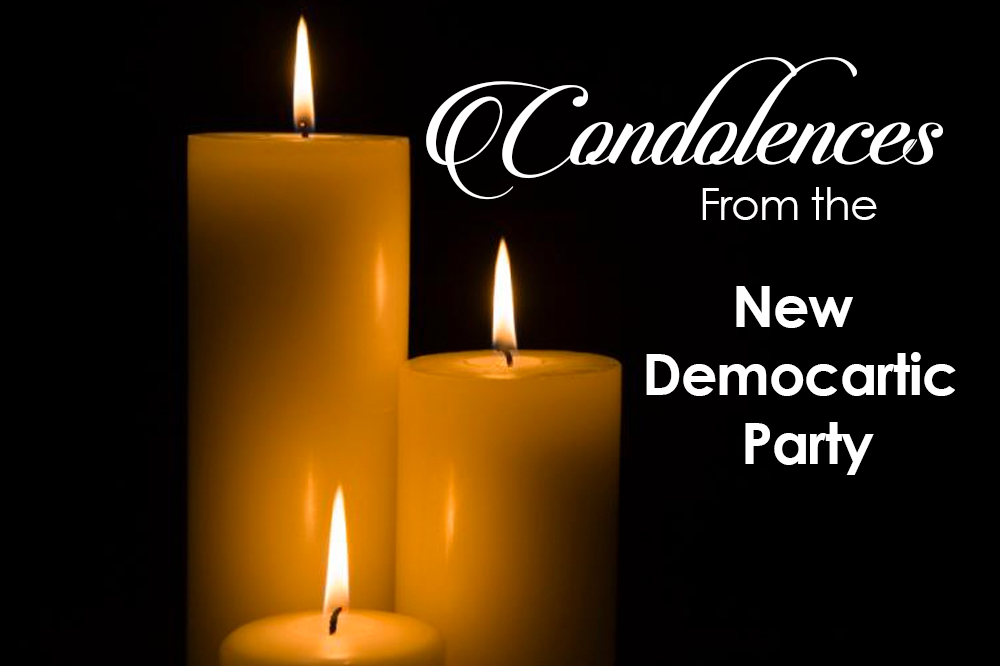 Press Release
August 6, 2019
Sir Vincent a notable politician who served with merit – NDP
The New Democratic Party (NDP) has expressed condolences to the family of former politician Vincent Ian Beache.
Sir Vincent, one of this country's longest serving politicians, died on Monday morning at the age of 87 years.
"His service in public life spanned a period of 47 years from 1972 to 2019. That is a legacy that cannot be ignored," the release from the Opposition party said.
The NDP noted that Sir Vincent was a notable politician who served this country with merit in several capacities over the years, including that of Opposition Leader, Minister of Government, leader of the St Vincent and the Grenadines Labour Party (SVGLP) and then leader of the Unity Labour Party.
"We express our condolences to his family and friends. May his soul rest in eternal peace," said the NDP in the release sent on Monday.
The opposition party joined with the many individuals and organizations that offered condolences to the Beache family on radio and on social media.
Sir Vincent is survived by his wife Lady Vida Beache, his children, grandchildren, siblings, many other relatives and friends.