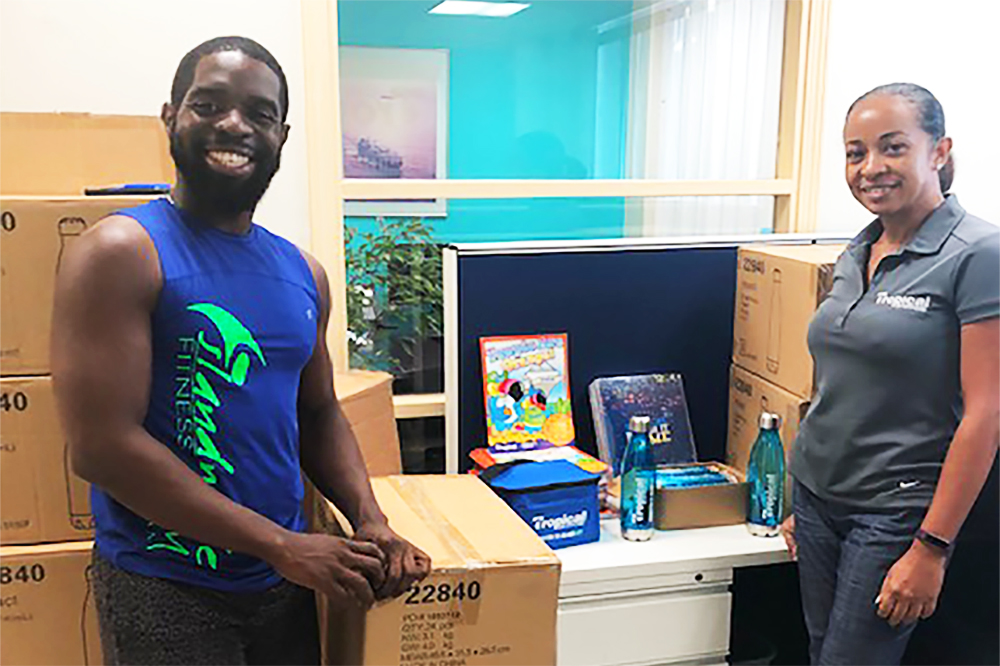 Press Release
August 2, 2019
Tropical Shipping donates to Obstacle Colour Run
Tropical Shipping made a donation to Island Wide Fitness to support its Obstacle Colour Run Event on August 1 2019. Funds raised from this event will assist 100 underprivileged students with school supplies.
Island Wide Fitness is a locally based company that offers fitness programs to persons in St Vincent. Their mission is to empower clients to become the strongest, healthiest, most confident and unstoppable 'person' that they can, though motivation and education.
The presentation took place at Tropical Shipping's office where Maxine Howard, Sales Manager Tropical Shipping, handed over the items to Keon Constance, Owner and Instructor of Island Wide Fitness.
Howard expressed her company's pleasure to be able to make a meaningful contribution to such an event which is aimed at assisting youths in their education. This she said is in keeping with Tropical Shipping's community relations program which is geared towards youth and educational initiatives that are impactful, unique and sustainable and support the communities they serve.