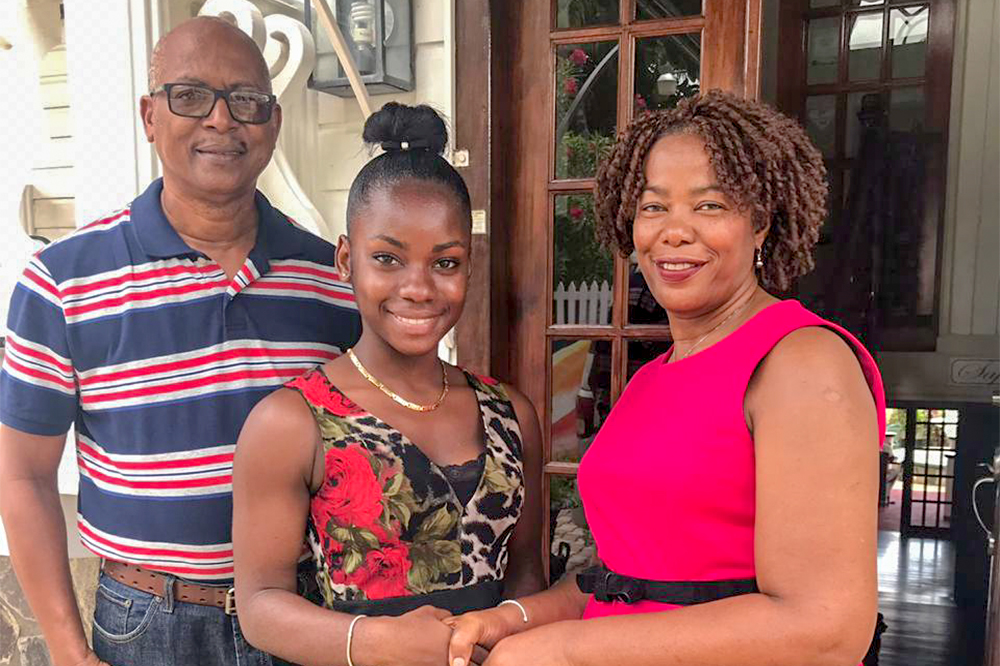 Press Release
August 2, 2019
North Union student awarded first prize in Bible Quiz
Cheslene Neil of the North Union Secondary School received her prize for being the Secondary School Bible Quiz June winner during lunch at the Grenadine House with Joel and Janelle Jack on Friday, July 26, 2019.
The organizers are grateful to Acute Cosmetics, Jujube, Searchlight, WEFM, and Imaculate Imagez for their continuing support.  They wish to encourage young people to read, love and obey God's Word.
More information can also be seen on Facebook or at www.ssbq.org.