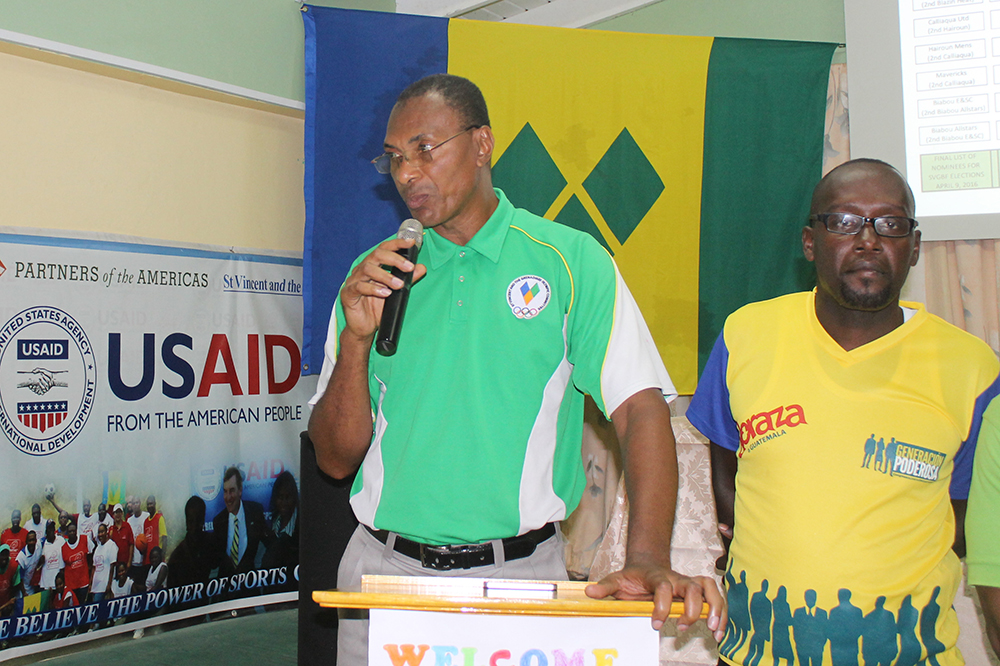 Press Release
July 10, 2019
SVG Basketball Federation to hold elections Thursday
The St Vincent and the Grenadines Basketball Federation (SVGBF) will this Thursday, July 11, hold elections at the Xpert Computer Centre Conference Room, for officers to serve for the next term.
Challenging incumbent – Wayne Williams for the post of president are Rohan Providence and Karel Bramble.
Listed to contested the first vice-president portfolio are Kendale Thomas and Karel Bramble Meanwhile, Ramon Johnson and Roosevelt Trent have been nominated unopposed, for the positions of second vice president and third vice-president, respectively.
Also uncontested in the position of treasurer, as Nigel Creese, has been nominated without an opponent.
So too, Winston Snagg is the lone nominee for the position of assistant secretary – treasurer.
For the post of secretary, it will be a two- way fight between Geshelle Peters and Givin Forde, Following Thursday's elections, a games secretary and a public relations officer will be co-opted.
Also, in the formation of the council, two persons from each of the zones, will be selected to complete its composition.
Thursday's Annual General Meeting will also hear reports of operations of the SVGBF for the past three years.