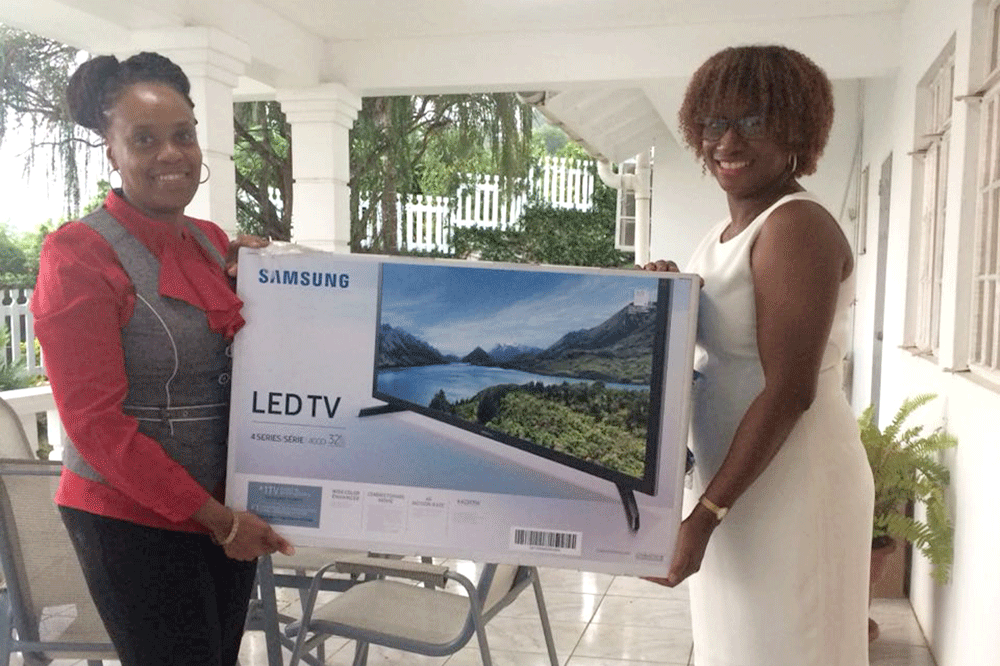 Press Release
June 19, 2018
SVG Autism Society presents TV to winner of inaugural raffle
Gail Toney is the winner of the first prize in the inaugural raffle of the St Vincent and the Grenadines Autism Society (SAS), held to mark International Autism Month in April, 2018.
Toney won a 32" LED flat screen television, while Dixie Ann Cudjoe won the second prize of a Day-Pass for two to Young Island. The third prize of a steam iron was won by Jimesia Roberts.
SAS thanked once again the many members of the public and corporate SVG who supported its month of awareness and fund-raising activities.