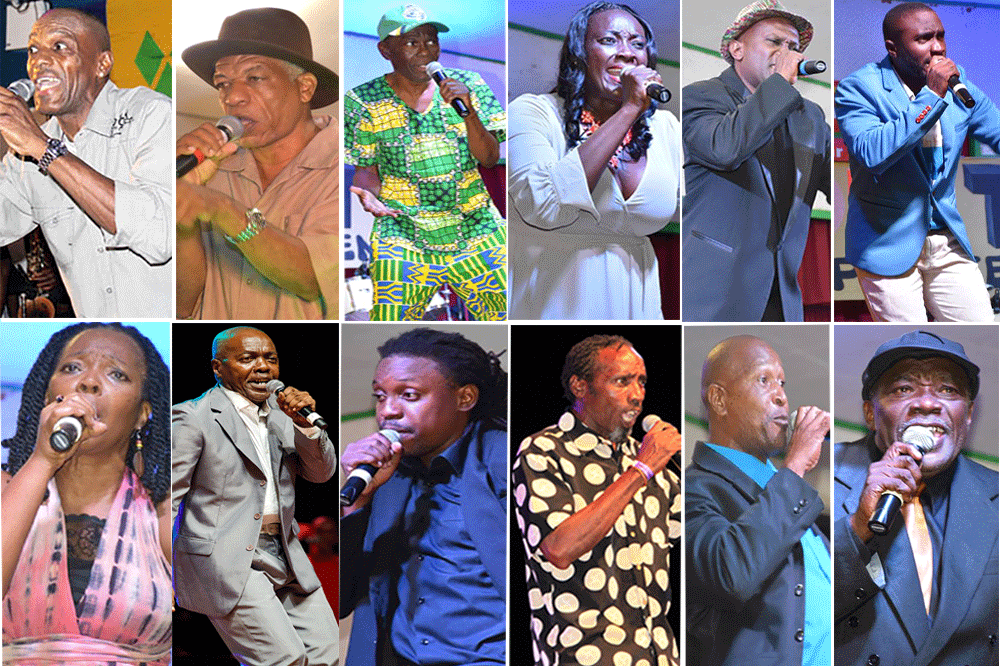 Press Release
June 19, 2018
Calypso Semi-finalists chosen
On Friday June 29, 22 Calypsonians will take part in the Calypso preliminaries at the Victoria Park.
The show, "Fantastic Friday", is expected to commence at 8 pm and will see one person from Dynamites Calypso Tent, eight calypsonians from Graduates Calypso Tent, five from the On Tour Calypso Tent and eight from the Upstage Xperience Calypso Tent compete for the 10 spots in the national competition scheduled for Dimanche Gras on Sunday July 8.
From Dynamites is Carlos "Rejector" Providence and from Graduates are Chewalee "Chewalee" Johnson, Glenroy "Sulle" Caesar, Maxwell "Tajoe" Francis, Kingsley "Hero" Roberts, Nigel "Broom" Layne-Little, Phylcia "Nubian Empress" Alexander, Hance John and St Clair "Mitch" Lavia.
Coming from On Tour are Kenneth "Vibrating Scakes" Alleyne, Adolphus "I Come" Miller, Elvis 'Abby Jah' Abby, Robert "Patches" King and Wendell "Speshie" Goodrich.
Upstage will be represented by Fitzroy "Brother Ebony" Joseph, Shaunelle McKenzie, Zamfir "Zangie" Adams, Shernelle "Skarpyan" Williams, Cleopatra Hendrickson, Joeana "Nubian Princess" Christopher, Gosnel "GC" Cupid and Shena Collis.
Reserves are Glenford "Azarah" Charles and Sherikah Richards.
Upstage's Lornette "Fya Empress" Nedd is the defending calypso monarch
.