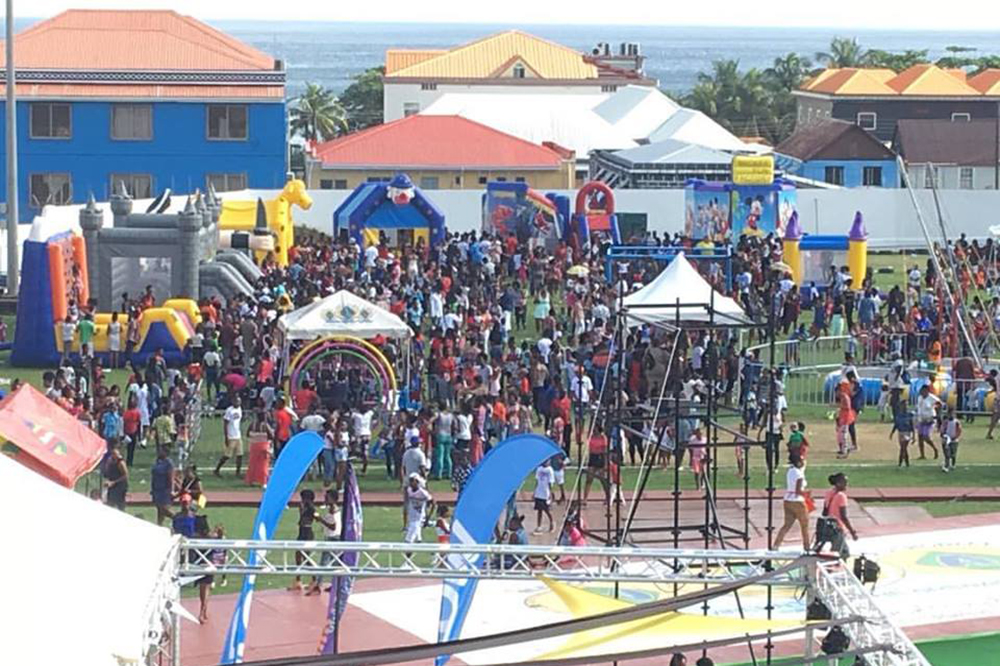 Press Release
May 31, 2018
Uncle Skinny Kids Carnival pushed back to October
The Uncle Skinny Kids Carnival will this year be pushed back from its usual June date to October 27 and 28.
Gamal 'Skinny Fabulous' Doyle, the head of the team that produces the event said on Tuesday that the event is in its eighth year and the team wanted to make this year, "The great eight, unlike any other year."
"The team listened to the critiques given over the past years and made an executive decision to move the event in order to make all the demands made by its patrons," said Doyle.
He stressed that the goal is to incorporate all aspects of the fair that the event has seen over the last seven years and ensure all children have something to do during the festivities.
"In addition, the team decided to make the event a two day event in a new location that promises excitement from beginning to end," revealed Doyle.
He said the improved event would feature activities like a haunted house, a tea party, a craft room, dips and punchboards, go karts, the human gyroscope and brand new to the attraction, a pirate ship, along with all of the regular games and rides.
"Of course all the favourite TV characters would be present to take photos and the concert would be filled with lots of entertainment," said Doyle who announced the dates as October 27 and 28.
Also, the Uncle Skinny's Educational School Bus Tour will take place one week prior to the event and promises to encompass traditional aspects of St Vincent and the Grenadines.
"We believe that the move is for the better, and because not all our children are carnival enthusiasts, we believe that the move out of carnival would allow for a wider cross section of attendees.
"We have lots in store for St Vincent and the Grenadines and we cannot wait to begin unfolding them. See you in October for an Improved Uncle Skinny's Kids Carnival and remember that the event would return to its original time in 2019," said Doyle.