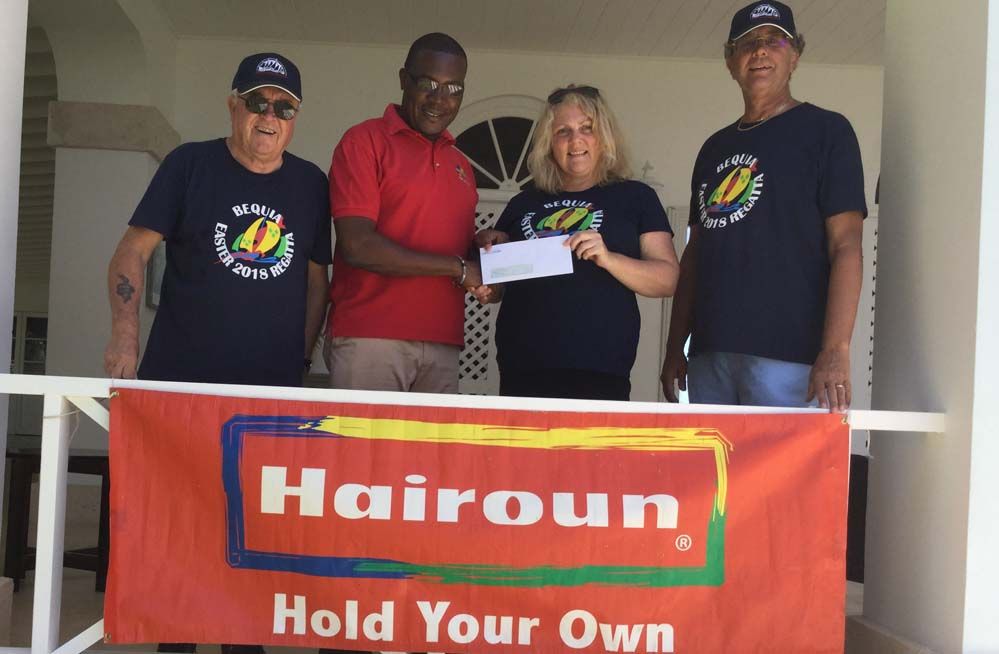 Press Release
March 29, 2018
Hairoun Beer supports Bequia Easter Regatta
The Bequia Sailing Club and their Easter Regatta have once again received support from the St Vincent Brewery Ltd and their flagship brand Hairoun.
"We have once again shown our commitment to the Bequia Easter Regatta and as a result, we are contributing to make sure the event is a success," marketing coordinator at the St Vincent Brewery Limited Kelvin Franklyn told SEARCHLIGHT last week.
"In 2018, Hairoun Beer is a silver sponsor of the event and as a result, we are assisting in making the event that attracts thousands of persons to the Grenadine Island, a huge success," Franklyn added.
The Brewery's marketing co-ordinator also mentioned that apart from supporting the Bequia Sailing Club, Hairoun is also contributing to the numerous onshore activities and the private parties that will take place on the island over the Easter period.
"We are silver sponsors under Hairoun and of course, you know Hairoun is our local beer and flagship brand and Bequia is a very important market for us and as a local brand we support local events both sporting and cultural and Bequia is one of our key markets, so the investment is of paramount importance for us and we will always be supporting these events."
Franklyn noted also, that the Brewery is supporting events in Union Island as that community is also important to them.
"Hairoun is the most favoured beer on these islands and the continued loyalty of our consumers on Union Island continues to add tremendously to our overall volume and as such we see this marketing investment in the activities as a meaningful one."