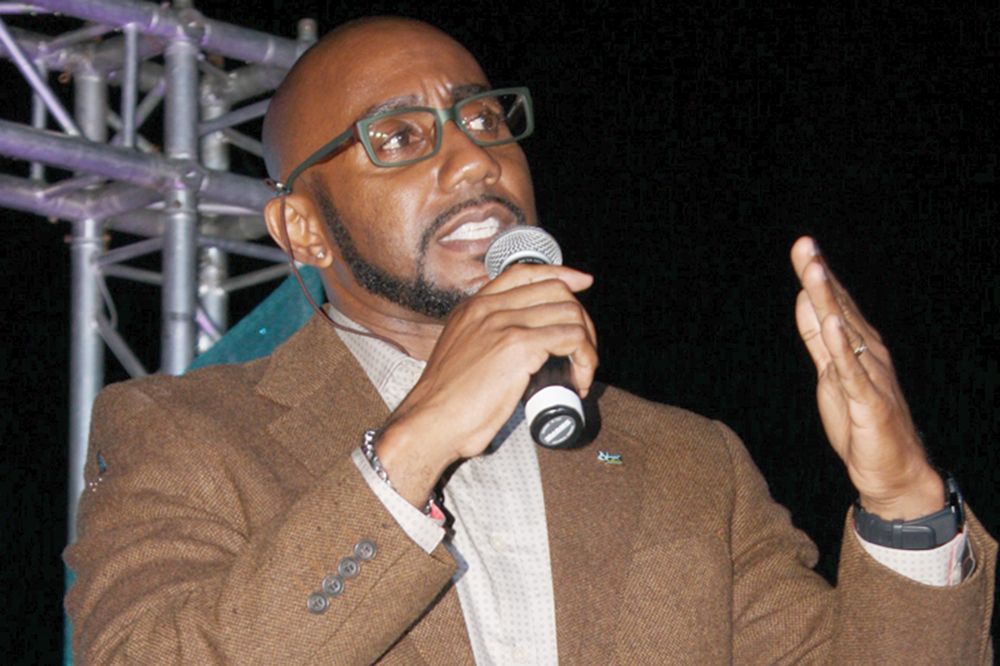 Press Release
March 9, 2018
Beache issues challenge to Vincentians in the US
Chief Executive Officer (CEO) of the St Vincent and the Grenadines Tourism Authority (SVGTA) Glen Beache has sent out a challenge to Vincentians living in the United States.
Speaking last week at the Beachcombers Hotel at Villa, where Caribbean Airlines (CAL) officially launched its service between the John F Kennedy International Airport in New York and the Argyle International Airport (AIA), Beache urged Vincentians living in the United States to use the service regularly.
Addressing the gathering, the CEO said that since Air Canada Rouge launched its non-stop flight to SVG on December 14, 2017, they have been operating at a 90 to 91 per cent load factor, for which the SVGTA is pleased.
"A large part of that has to do with the diaspora and the leisure traveller. I want to send out a challenge to the American diaspora, because a lot of them have had a lot to say and I want to make sure that CAL has that sort of load factor, if not higher, when they fly into St Vincent and the Grenadines on a weekly basis," said Beache.
CAL's service, which begins on Wednesday, March 14, National Heroes' Day, will feature weekly non-stop flights every Wednesday.
"I sent out this challenge to the diaspora in the United States, let us see if we can better Air Canada Rouge and have a good competition between the Canadian diaspora and the American diaspora."
Beache said that he wanted the media to report the challenge, but noted that one of the media entities that has been very critical of the airport was not at the CAL launch event.
"I hope the media carries that back. I notice that there is one member of the media that is not here, but I am guessing it is because it is too much good news that this doesn't suit their sort of writing, so I excuse them for not being here because it is too positive for them," said Beache.