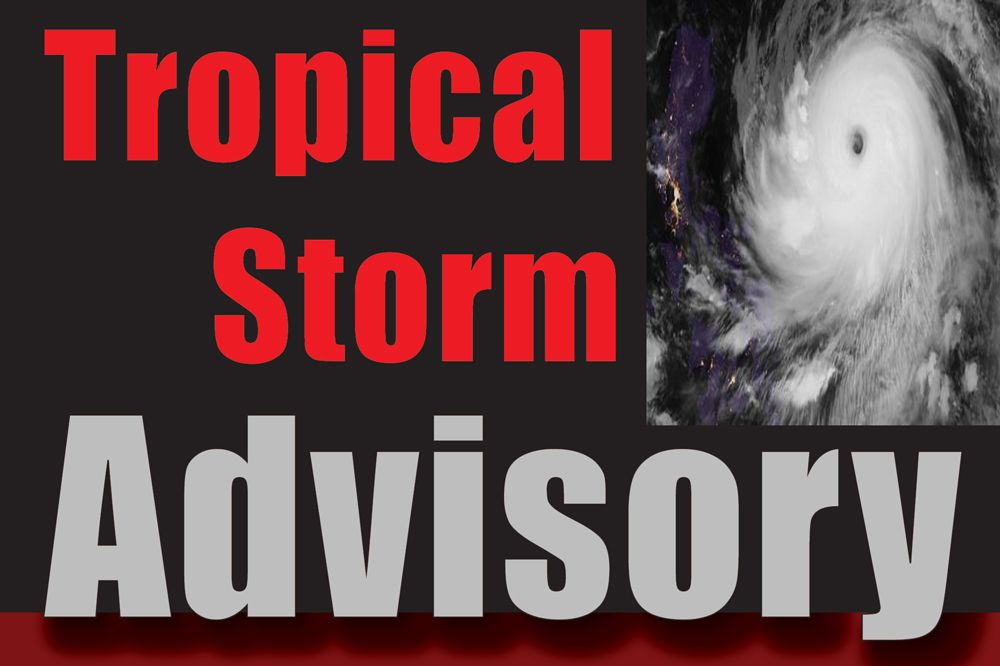 Press Release
August 18, 2017
Tropical Storm Harvey expected to pass over SVG tomorrow
Argyle International Airport
Meteorological Services
The Government of St. Vincent and the Grenadines
Advisory (no.2): Tropical Storm Warning for St. Vincent and the Grenadines
Issued at 5:00pm, Thursday, 17th August, 2017
HURRICANE HUNTER FINDS THAT THE AREA OF LOW PRESSURE HAS BECOME TROPICAL STORM "HARVEY"
ST. VINCENT AND THE GRENADINES REMAINS UNDER A TROPICAL STORM WARNING.
A Tropical Storm Warning means that sustained winds of 34 to 63 knots (39 to 73 mph/ 63 to 118 km/h) are expected somewhere within the specified area in this case within the next 12 to 18 hours.
At 5:00 p.m, the center of the system was located near 13.0oN, 55.8oW or about 380 miles (600 km) east of St Vincent and the Grenadines. The system is moving westward at 18 mph/30 km/h and on this track, the centre is expected to pass near or over St Vincent tomorrow afternoon (approx. 2:00) at which time maximum sustained winds are expected to increase to near 45 mph (72km/h) with higher gusts. Minimum central pressures are currently 1004 mb … 29.65 inches.
Deteriorating conditions with pockets of moderate to heavy showers, thunderstorms and gusty winds are expected to spread across St Vincent and the Grenadines from tonight into tomorrow.
Rainfall accumulations of 4 to 5 inches (100 to 125 millimeters) and possible isolated higher amounts are forecast.
Some flooding and land slippage is likely. Thus, residents are urged to be on the alert and take all necessary precautions.
Residents and motorist in flood prone areas, areas prone to land slippage, near rivers and streams should be on the alert and take all necessary precautions.
THIS INFORMATION WILL BE UPDATED AT 8 PM
……………………………
Prepared by S. Robertson