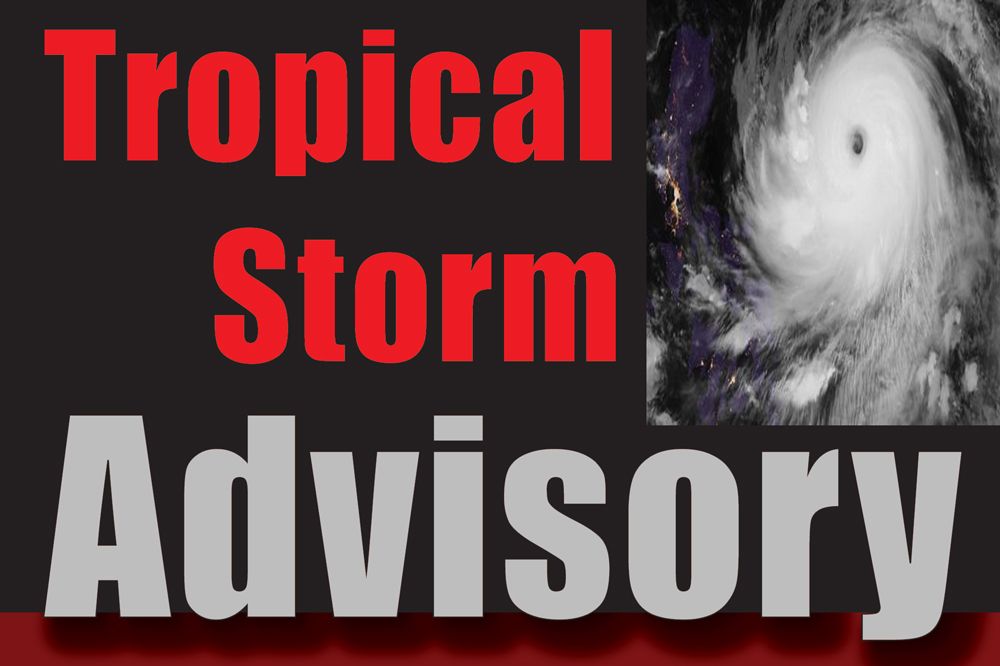 Press Release
August 18, 2017
SVG Remains Under a Tropical Storm Warning
Advisory (no.6): FOR ST.VINCENT AND THE GRENADINES ON TROPICAL STORM
HARVEY
Issued at 8:00 am Friday, 18th August, 2017
ST. VINCENT AND THE GRENADINES REMAIN UNDER A TROPICAL STORM WARNING.
A Tropical Storm Warning means that sustained winds of 34 to 63 knots (39 to 73 mph/ 63 to 118 km/h) are
expected somewhere within the specified area in this case within the next 8 hours.
At 8:00 a.m, the center of the system was located near 13.0°N, 60.3°W or about 60 miles…95 Km East of
St.Vincent and the Grenadines. The system is moving westward at 18 mph/ 30 km/h and on this track, the
center is expected to pass near or over St.Vincent this afternoon. Maximum sustained winds will remain near 40
mph (65km/h) with higher gusts. Minimum central pressure is currently 1005mb
Pockets of moderate to heavy showers periods of rain, and thunderstorms have been moving across St.Vincent
and the Grenadines and will continue to do so for the next several hours. Further rainfall accumulations of 3 to 4
inches (75 to 100 millimeters) are still possible. In addition, seas will continue to be rough in open waters with
swells of up to 3 meters (10ft).
Residents and motorist in flood prone areas, areas prone to land-slippage, near rivers and streams should
be on the alert and take all necessary precautions.
A Small craft warning is in effect for rough seas and high winds.
The St. Vincent and the Grenadines Meteorological Office will continue to monitor Tropical Storm Harvey, and
issue the next advisory at 11 am.