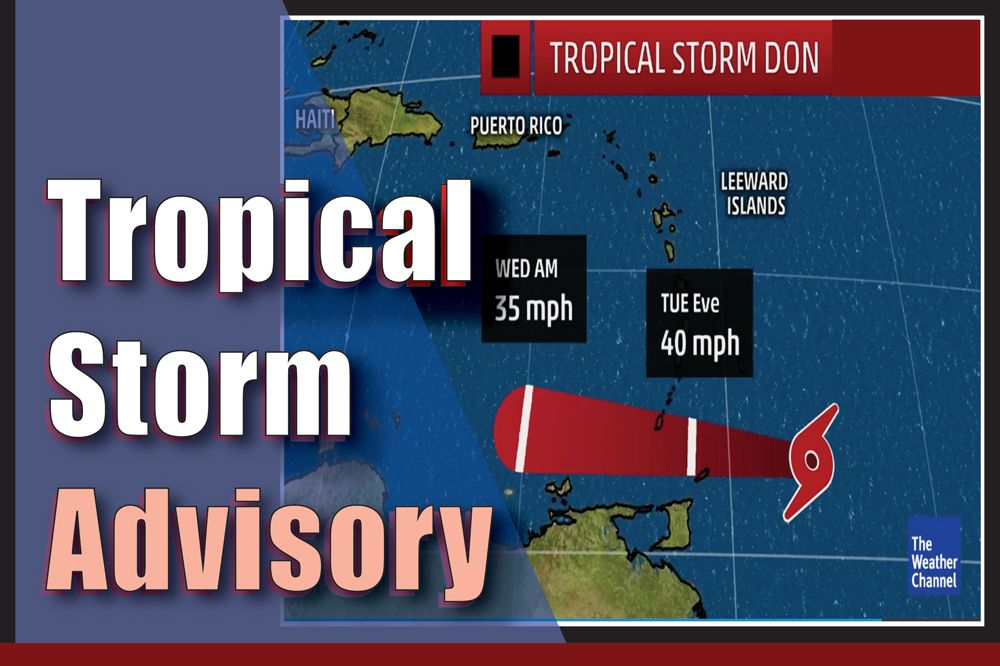 Press Release
July 18, 2017
All non-essential businesses to close by 5 pm Tuesday
All businesses and non-essential services in St Vincent and the Grenadines (SVG) have been advised to close at 5 pm Tuesday.
In an address to the nation on the pending weather system 'Tropical Storm Don,' Prime Minister Dr. Ralph Gonsalves said based on the findings of the National Emergency Management Organization (NEMO) and the Meteorological services at the Argyle International Airport (AIA) several decisions were made.
"We are advising private businesses to close, we are advising all non-essential private businesses to close and in respect of the government offices and the offices of State enterprises we are directing… to be closed from 5 p.m today, until in the morning when you will hear from me again."
Gonsalves said essential workers are persons who work in the hospital services, health services, electricity services, etc.
Additionally, all shelter managers have been asked to activate their shelters by 6 p.m and have their shelter management teams ready for duty by 6 p.m today.
"Of course we always recommend that the first option is to stay with friends and family and then if you are unable to make satisfactory arrangements with your friends and family then you will go to the emergency shelters," he said. The Prime Minister also asked that all shelter managers have keys ready and ensure that there are no slip-ups so that the shelters can be opened by the 6 p.m.
"Though the winds are not going to be very heavy, we are going to have moderate to heavy rainfall and we know the damage that rain has done to us recently with the landslides, the rivers overflowing their banks, all of these problems. We know the seriousness of these things…," he pointed out.
Gonsalves also stated that National Emergency Operations Centre would be activated at 6 p.m and he urged all subcommittees to ensure that at least one member of the respective subcommittee be present at NEMO at all times.
The Prime Minister urged residents of the Southern Grenadines namely Canouan, Mayreau, Union, Petit St Vincent and Palm Island to be very vigilant.
He said residents of the Southern Grenadines are going to be mainly affected by storm force winds, rough seas and moderate to heavy showers.
"So the fishermen and other persons who are using the sea, you have to stay away. You have to make sure that your boats are properly secured; watch out for the children and don't let them go in the sea, watch out for the children all over the country and don't let them go into the rivers," Gonsalves advised.
He also asked that persons who live in areas that are prone to landslides to take the necessary precautions because the predicated heavy rains may result in landslides and floods.