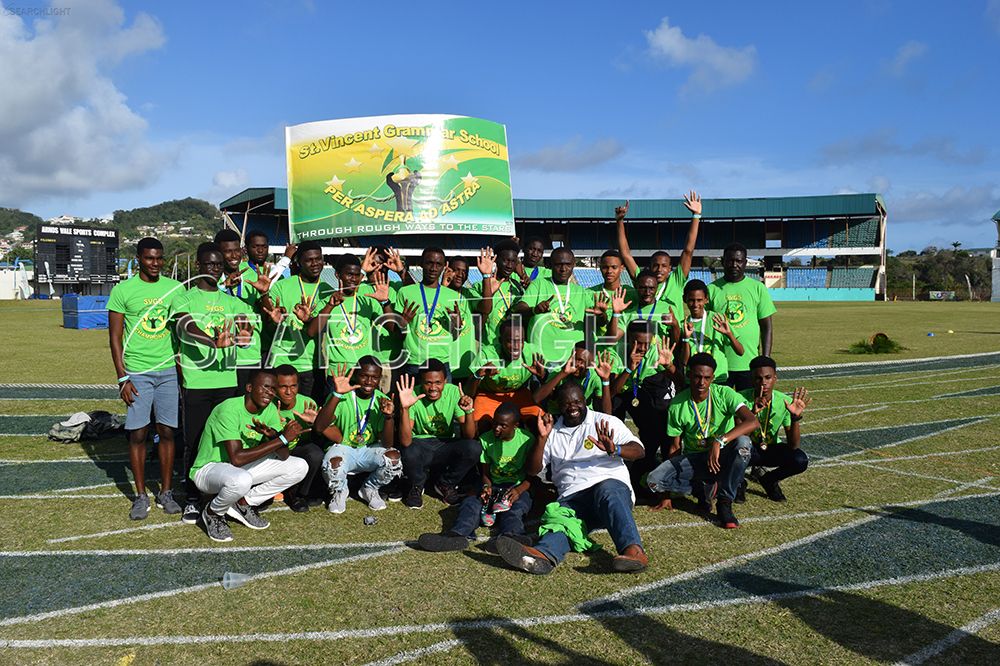 Press Release
March 24, 2017
Six straight male titles for the St Vincent Grammar School and the fingers show just that
[UPDATED]
The St Vincent Grammar School made it six straight holds on the male division of the National Lotteries Authority Inter- Secondary Schools' championships, which ended Thursday afternoon at the Arnos Vale Playing Field.
A perennial winner of the title, the Grammar School tallied 298 points, ahead of St Martin's tally of 224 points. Third place was claimed by the Barrouallie Secondary with 211 points.
Rounding up the top five places were Thomas Saunders – 152 and Bethel High School – 118 points.
The St Vincent Grammar School added two individual accolades to their trophy collection with the duo of Ethan Myers and Javon Rawlins, the recipients.
Myers took the intermediate champion with 31 points and Rawlins, the senior title.
Taking the male junior champion was the St Martin's Kyle Lawrence with 45 points. Lawrence also claimed the Victor Ludorum title.