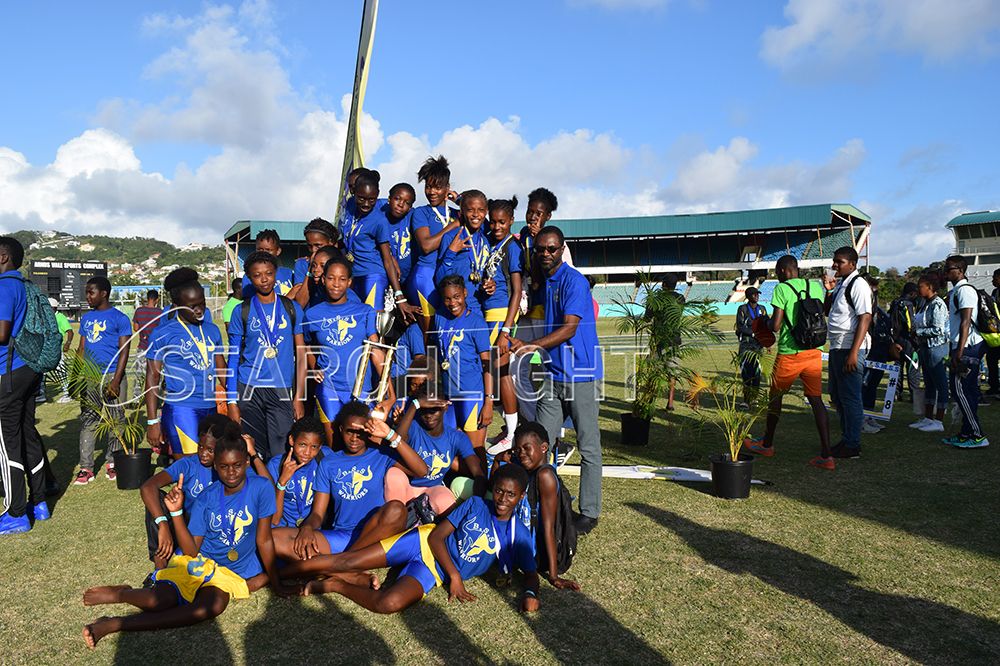 Press Release
March 24, 2017
New females champion – The Barrouallie Secondary School athletes savour their moment of glory
[UPDATED]
The Barrouallie Secondary was the runaway champion in the female category of the National Lotteries Authority Inter Secondary Schools' Athletics Championships, which concluded on Thursday at the Arnos Vale Playing Field.
Barrouallie Secondary, also referred to as "Central Leeward Secondary" ruled over their opponents amassing 347 points, distancing last year's champions the Girls' High School's 225 points.
Finishing third was the Bethel High School – 190 points, fourth – Thomas Saunders – 175 and fifth the St Joseph's Convent Kingstown on 167 points.
The junior category champion was emerging sprinter 12-year-old Ulanda Lewis of the Barrouallie Secondary with 40 points.
Thomas Saunders Secondary's Zamesha Myle with 40 points was crowned intermediate champion and the Girls' High School's Tamara Woodley- the senior champion and Victrix Ludorum. Woodley's individual tally was 49 points.
The Union Island Secondary won the march past and cheer leading titles.