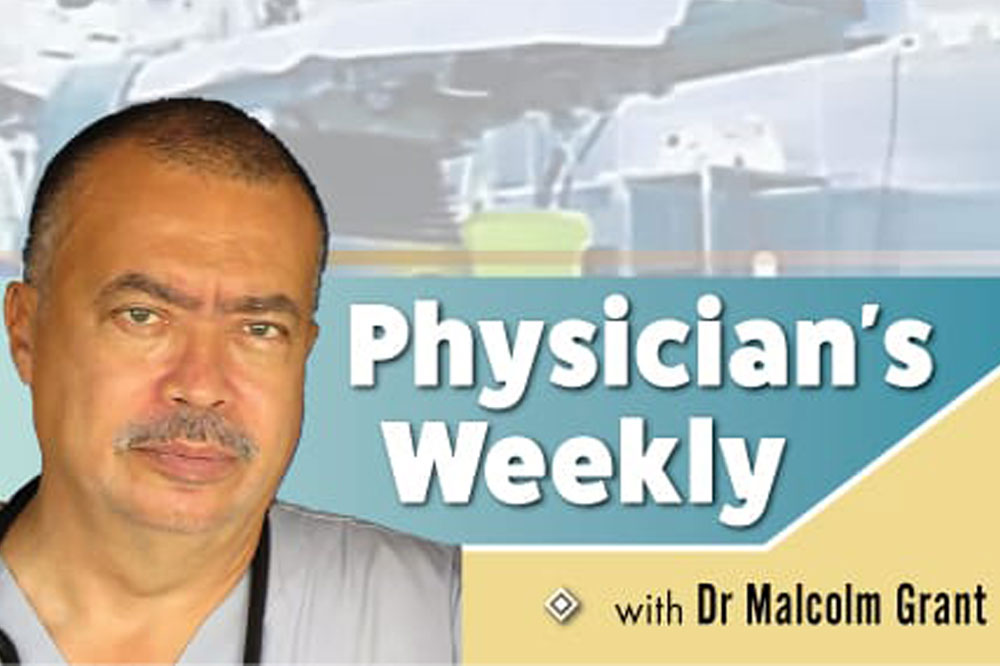 Physician's Weekly
March 4, 2022
Alternatives To Viagra, Cialis And Levitra When Treating Erectile Dysfunction (Impotence)
Q: I'm 47 years and my partner has a problem with my impotence. Is there anything natural I can do to help?
Introduction
Erectile dysfunction (ED)/ impotence is the inability to get and or maintain an erection that's firm enough for sexual intercourse.
It is not uncommon to have challenges getting an erection from time to time, however, ED is concerning when it becomes persistent. For this may be a sign of a serious underlying medical condition. It is strongly recommended that all men with continuous ED be investigated for a range of potential medical problems.
Medical causes of ED include:
Diabetes
Hypertension
Commonly used medications – e.g. blood pressure, heart, diuretics, sleeping tablets, antihistamines, antidepressants, antacid tablets, prostate, etc.
Heart disease
Cigarette smoking
Clogged blood vessels (atherosclerosis)
Elevated cholesterol
Obesity
Excessive alcohol consumption
Illicit drug use
Insomnia
Sleep apnea
Low testosterone
Scar tissue inside penis (Peyronie's disease)
Post prostatectomy
Metabolic syndrome
Parkinson's disease
Multiple sclerosis
Injuries to spinal cord
Age
Non-Physical Causes
Mental health issues – e.g. Depression, anxiety, stress, etc.
Relationship challenges
Treatments for Erectile Dysfunction That Does Not Include Taking Medicines
There are many options for treating ED which does not involve taking conventional medicines. They run the gamut from lifestyle and dietary modifications to psychological counselling.
Diet:
Foods that boost nitric oxide levels – e.g. garlic, leafy greens, citrus, pomegranate, nuts, watermelon, beets
Foods rich in flavonoids – e.g. Berries, onions, parsley, red cabbage, dark chocolate, kale, tea, red wine
Bananas
Avocado
Oatmeal..
Exercise improves circulation to all parts of the body including the penis
Sleeping 7-9 hours at night significantly improves libido
Weight loss increases testosterone blood levels, which can help with ED
Psychotherapy
Stress reduction
Alcohol reduction to a maximum of 1 to 2 drinks a day increases sex-drive and reduces anxiety about sexual performance..
Supplements containing these natural substances L-arginine, Propionyl-L-carnitine, Dehydroepiandrosterone, Ginkgo, Ginseng, Mondia whitei, Maca, Yohimbe or Horny Goat Weed have been scientifically shown to help persons with ED (None of these should be tried with viagra/ cialis/ levitra or without checking with your doctor first)
Caribbean remedies – We who have grown up or live in the Caribbean have heard that there are remedies in our midst that help with ED. While there are no known scientific studies which buttress these recommendations, however, anecdotal evidence suggests that there may be merit in their use.
Mannish water is a broth made from various a male goat parts. It is said to be an aphrodisiac and allegedly helps those with ED.
Conch is high in magnesium, selenium and vitamins E, folate and B12. It reputedly helps alleviate ED. In the Bahamas it is referred to as the "Bahamian Viagra".
Sea moss is recommended for improved sexual health. It is often combined with gum arabic, cinnamon, vanilla, linseed, milk and honey.
Soursop juice combined with lime and sugar is also believed to improve sexual health.
Author's contact Information: Dr. C. Malcolm Grant – Family Physician, c/o Family Care Clinic, Arnos Vale, www.familycaresvg.com, clinic The information provided in the above article is for educational purposes only and does not substitute for professional medical advice. Please consult a medical professional or healthcare provider if you are seeking medical advice, diagnosis, or treatment. Dr. C. Malcolm Grant, Family Care Clinic or The Searchlight Newspaper or their associates, respectively, are not liable for risks or issues associated with using or acting upon the information provided above.