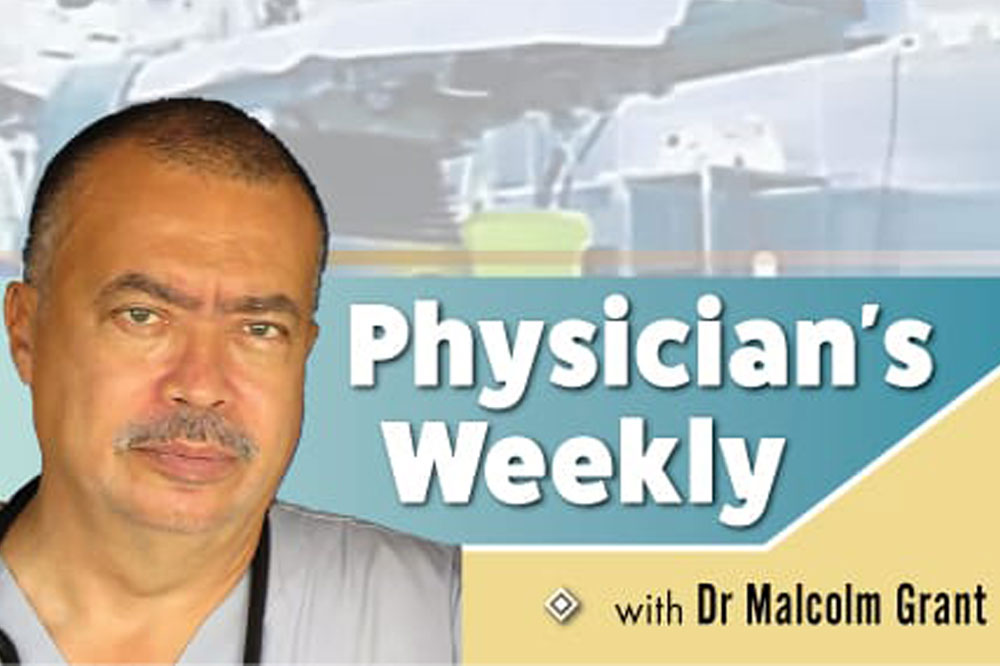 Physician's Weekly
February 11, 2022
Whiplash neck injuries
Q: Someone ran into the back of my vehicle over a year ago and I'm still experiencing neck pain. Is this normal? Can you tell me more about whiplash injuries?
Whiplash
This injury results from the sudden, snapping, and whip-like-movement of the neck. A whiplash commonly occurs in an occupant of a vehicle which has been rear-ended; including low-velocity collisions. It is less common in occupants of vehicles which are side or front impacted. Other causes include falls, sporting injuries, physical abuse (e.g being struck in the head or violently shaken), and even forceful sneezing.

Neck structures that can be injured
These include: interspinous ligaments, spinous processes, intervertebral discs, endplates, the occipital and cervical joint complexes, ligamentum flavum, facet joints, cervical/ thoracic vertebrae and neck/ upper back muscles.
Symptoms frequently associated with whiplash injuries
Neck pain/ stiffness
Headache
Shoulder pain
Jaw pain/ clicking
Numbness, tingling and pain in the upper limbs
Blurred vision
Ringing in the ear (tinnitus)
Dizziness
Memory problems
Insomnia
Persistent tiredness
Depression/ Anxiety
The Quebec Task Force developed a grading scheme of whiplash injuries
Generally, the higher the grade the longer the symptoms take to resolve:
Grade 0 – No reported symptoms. Physical examination normal.
Grade 1 – Patient reports neck pain or stiffness. Physical examination normal.
Grade 2 – Patient reports neck symptoms of pain or stiffness. Examination reveals reduced neck motion and/ or point tenderness.
Grade 3 – Musculoskeletal neck symptoms and neurological symptoms. On examination there is reduced (or absent) upper limb reflexes, power and or sensation.
Grade 4 – Neck symptoms with accompanying fracture and or dislocation.
Investigations
The underlying injuries resulting in whiplash's symptoms and signs don't show up on imaging tests. However, the doctor may order x-rays, a CT scan or MRI to rule out other causes of the neck pain and related symptoms.
Dos and don'ts regarding a whiplash injury
DO –
seek medical attention if a whiplash injury is suspected
ask your doctor if they recommend:
ice and/or heat packs
paracetamol or a NSAID for pain
neck exercises
physiotherapy
continue with normal movements about the neck. While this may be painful initially, however, by moving one ultimately reduces segmental stiffness and neck pain, and improves outcome.
maintain normal non-strenuous day to day activities.
use a low pillow to support the neck when lying.
minimize stress.
DON'T –
rest for more than 2-3 days after the accident
keep head flexed continuously for > 10 minutes in the days/ weeks following injury.
slouch when sitting.
do strenuous exercise until given the greenlight by your doctor.
use a cervical collar for uncomplicated whiplash injuries.
ignore symptoms that would be suggestive of post traumatic stress disorder (PTSD), anxiety or depression.
Prognosis
The vast majority spontaneously resolve within days to a few weeks. However, in some instances symptoms may persist for months, and in rare cases years. The following factors may affect prognosis:
Crash related factors.
The severity and range of the immediate post accident symptoms.
Poor pre-accident health.
Patient's age and gender.
Mental health.
Social factors.
Author's contact Information: Dr. C. Malcolm Grant – Family Physician, c/o Family Care Clinic, Arnos Vale, www.familycaresvg.com, clinic The information provided in the above article is for educational purposes only and does not substitute for professional medical advice. Please consult a medical professional or healthcare provider if you are seeking medical advice, diagnosis, or treatment. Dr. C. Malcolm Grant, Family Care Clinic or The Searchlight Newspaper or their associates, respectively, are not liable for risks or issues associated with using or acting upon the information provided above.