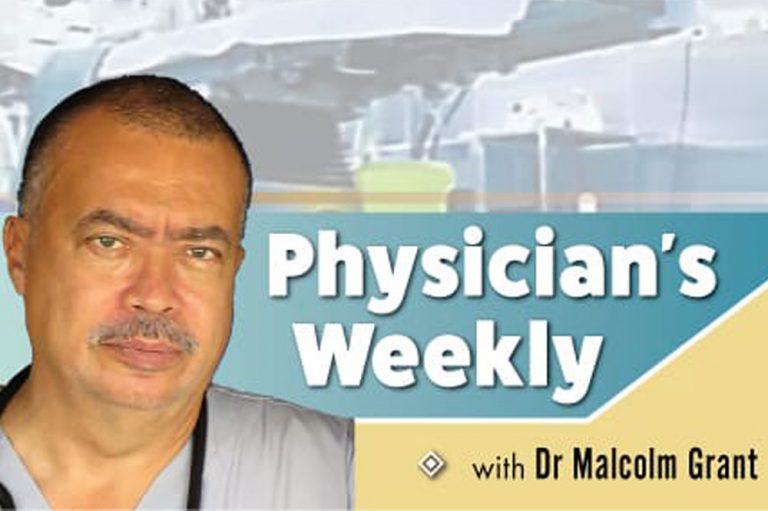 Physician's Weekly
December 31, 2021
Eight important medical advancements for 2021
2021 was an extremely tumultuous year on several fronts, however, it was also a year where there were tremendous and remarkable advancements made in the medical sciences. After systematic research, I've identified eight medical innovations that came to the fore over the last 365 days.
1.     Easier to detect a wide range of cancers: A new blood test (Galleri Test) which can detect nanoscopic DNA fragments shed by up to 50 types of cancers has become available. This test facilitates the early detection of cancers of, but not limited to, the – pancreas, bile duct, kidney, liver, breast, mouth, head & neck, oesophagus, stomach, rectum, lung, bone, testicular, and ovary.
2.     Gene therapy for sickle cell disease (SCD): Scientists have developed a gene-editing treatment for SCD that is safe and effective. The treatment was primarily developed at Boston Children's Hospital completely puts a stop to SCD's most severe symptoms and devasting complications.
3.     Improved access to telemedicine: A silver lining to the COVID global pandemic is the widespread emergence and acceptance of telemedicine as a valid alternative to conventional face-to-face clinical consultations. The convenience and effectiveness of this modality of consultation have also served to eliminate the chances of the patient or doctor catching COVID as a result of the traditional consultation. Family Care Clinic/ Dr. C. Malcolm Grant has offered such since July 2021 – https://www.familycaresvg.com/telehealth.
4.     Novel treatments for prophylactic migraine treatment: The FDA has recently approved a new class of medicines that are intended to prevent migraine headaches. These immune-modulating medicines, specifically monoclonal antibodies, are administered via a once-monthly subcutaneous injection. They significantly reduce the frequency and severity of migraine attacks. The primary side effect was pain and discomfort at the injection site in some.  
5.     New Alzheimer's medicines: The FDA approved the first drugs in 20 years for the treatment of Alzheimer's.  Aduhelm and donanemab were found to significantly improve cognitive function if monthly IV infusions were given to persons with early Alzheimer's.
6.     Augmentation of existing treatments for prostate cancer: Medicines that inhibit prostatic PARP (poly ADP ribose polymerase) enhance the effectiveness of existing chemotherapy and radiation therapies for prostate cancer. Two newly available PARP inhibitors significantly delay the progression of prostate cancers. 
7.     Improving women's chances of becoming pregnant: A period is a depressing experience for someone who's trying for a while to become pregnant. There is a sensitive new home urine fertility test, endorsed by New York's Mount Sinai Hospital, which lets a woman know when the best time is to have sexual intercourse for a successful pregnancy.
 8.     Taming resistant yeast infections: This new yeast infection treatment is highly effective in women who suffer from recurrent yeast infections. Brexafemme, which belongs to a new class of antifungals – triterpenoids, is the first new antifungal agent in more than 2 decades. It is available as a 2-tablet formulation, and it not only eliminates the current yeast infection but when compared to existing treatments, significantly increases the length of time between symptomatic infections.
 
Wishing YOU a healthy, joyous, prosperous, and blessed 2022
 
 Author: Dr. C. Malcolm Grant – Family Physician, c/o Family Care Clinic, Arnos Vale, www.familycaresvg.com, [email protected], 1(784)570-9300 (Office), 1(784)455-0376 (WhatsApp)
 
Disclaimer: The information provided in the above article is for educational purposes only and does not substitute for professional medical advice. Please consult a medical professional or healthcare provider if you are seeking medical advice, diagnoses, or treatment. Dr. C. Malcolm Grant, Family Care Clinic or The Searchlight Newspaper or their associates, respectively, are not liable for risks or issues associated with using or acting upon the information provided above.