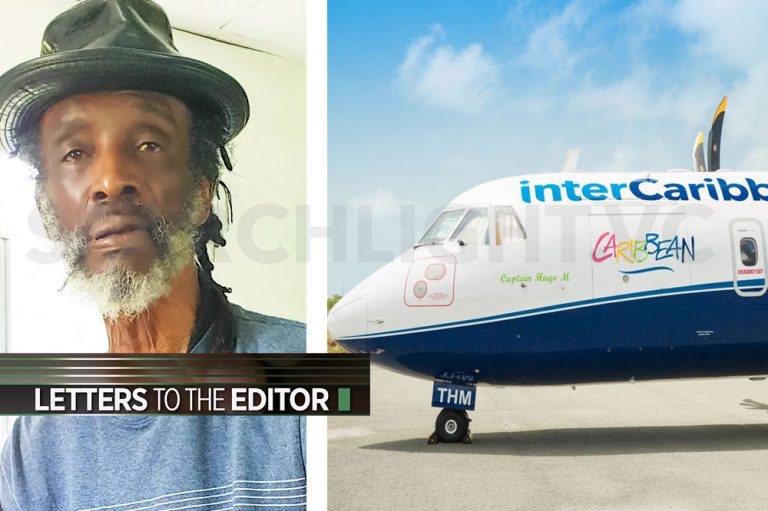 Our Readers' Opinions
September 22, 2023
Ganja growers reps unable to travel to regional consultation because of InterCaribbean
EDITOR: A representative delegation comprising of Kacheeta Harry, Casilda Mathias and Junior Cottle, who were on their way to attend a traditional growers consultation in Colombia, were unable to leave the Argyle International Airport, due to the incompetence of the interCaribbean Airways with whom they were scheduled to travel to Barbados to board their connecting flight.
The three were amongst a group of about 20 or so persons who were to meet connecting flights to their respective destinations.
Apart from being told that the flight was delayed, thereby making us unable to catch our connecting flight in time, we were also informed that the flight could not accommodate more than nine of the expected travellers once it arrived.
According to one front desk worker, the airline had decided to use a 30 seater plane, instead of one of its larger carriers which was expected to arrive.
And to make matters worse, no one offered us an apology.
The consultation, which is organized by Transnational Institute (TNI), in conjunction with VisoMutop (a Colombian organization) took place from September 18 to 21, 2023, working under the theme "The Impact of Drug Policy on the Economic, Social and Cultural rights of Traditional Cultivators". It has attracted participants from Jamaica, Antigua and Barbuda, St Kitts and Nevis, Guadeloupe, Dominica, St Lucia, Mexico and, of course, Colombia.
In conclusion, the Cannabis Revival Committee (CRC) is calling on the respective governments of the territories affected by these transportation woes to move with haste in putting its air transportation house in order.
Junior Spirit Cottle
President CRC