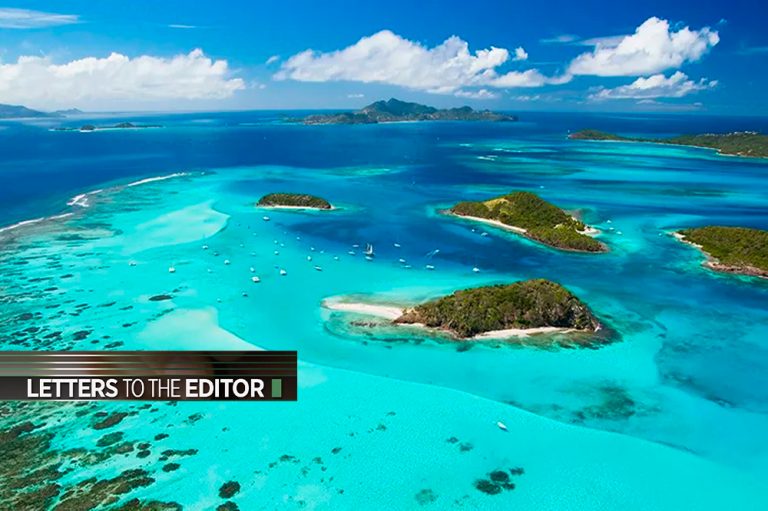 Our Readers' Opinions
June 27, 2023
The neglected islands of the Grenadines
EDITOR: For the longest while now I have been trying to get a hold of the Grenadines Declaration. I have an idea of its contents but I want to be sure because it may have relevance to what is occurring presently. On every hand we seem to be suffering political abuse and it needs to end.
Having dismantled the system of Local Government here that we inherited from King Charles 111, no adequate replacement is serving us. Then, we had a Village Council, District Officer, permanent Police, permanent teachers, permanent Agricultural Officer, permanent Forest Rangers, and permanent Clergy. Cost is not a factor, because there were fewer workers in colonial days and they seem to accomplish much.
Treating us like second class citizens is not right. We deserve equal opportunity and services like the rest of the country. In this technological age, we should not be denied any government service because of being 50 miles from Kingstown.
While public water supply is generally available on the island of St. Vincent, the Grenadines still must provide their own supply.
I am sure that funding can be sourced to allow for residents here to obtain no-interest loans to build or purchase water tanks to partially compensate for this.
Water is more important than electricity, telephone, or cable TV and needs to be given priority.
Security and police service are grossly inadequate.We have two police residences that used to house a sergeant an inspector.
Both now serve as shelters for the homeless. The visiting corporal, here this week and gone next week cannot serve this community adequately. A corporal cannot manage a police station.
The police is the first magistrate and much of law enforcement is prevention. Their presence or simple words of "behave yourself," should command sufficient respect to help to prevent lawlessness.
The wanton burning of garbage by some residents with impunity cannot be allowed to continue.
Many live here for the clean air, and ignorance of the dangers of pollutants should not subject anyone here to this atrocious behaviour. Animals on the loose destroying vegetation, leading to soil erosion, eating from garbage dump, turning over garbage bins, preventing the growing of traditional crops leading to abject poverty needs to end.
As president of the Pan Against Crime here, there is no valid reason why Mandela Pan is not participating in this year's Junior Panorama.With our last participation we had sufficient funds to remunerate the arranger, Silas Mulzac $200 per month.
That is not sufficient to pay his gas bill, knowing that he usually takes students home after practice. The killing of that programme is a crime against pan.
The local decline in agriculture is directly due to the absence of a resident agricultural officer.
Union Island was very productive in the past and can still be with the right guidance and the elimination of stray animals.
With all the issues that need attention, the Minister of Grenadines Affairs needs to make an appearance. If he is still ill and unable to function, then the way is clear to appoint Mr. Edwin Snagg to give him the opportunity to prove himself.
However, he would need a proper support system of traditional District Officers, Constituency Development Fund, Island Development Fund, resident police, teachers, agricultural officers, and clergy.
Anthony G. Stewart, PhD