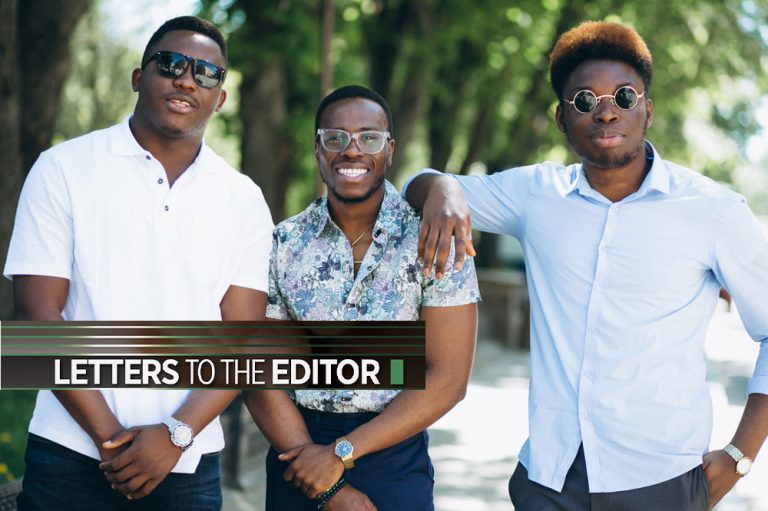 Our Readers' Opinions
May 19, 2023
Our men need help!
EDITOR: The rise in murders and other crimes continue to be of concern. Most of these crimes are committed by men against men. Abuse of various kinds are mainly committed against females. Playing politics with these crimes cannot help. We all have roles to play.
These crimes bring to fore the imbalance society, organisation and even gender affairs along with the church demonstrate towards the sexes. We have always been hearing about programmes and other help given to women, and there is always a talk about ladies being discriminated against and how ladies need to be empowered. But these heinous crimes bring to fore the fact that the males who are often neglected need help.
Indeed, efforts ought to be made by all including the church and other groups, to reach out to men in our society. Men have issues but often times they are not dealt with. So men get involved in many illegal things that both cause them to kill others and also they themselves get killed.
We don't have to be a rocket scientist to realize that many of these murders are linked with drugs, revenge, gangs and unforgiveness. These traits are allowed to fester and not dealt with in the right way. For we often have programmes geared towards ladies. We have projects geared towards ladies, but very little is done for our young males growing up to give them direction and a sense of value and worth. Many times the wrong signal is sent concerning our males, where society continues to paint negative pictures of males and seldom do we honour and compliment our males. Far too often the scale is shifted towards the females. We hear more talk about females. We hear a lot about Mother's Day and we compliment a lot our females, while men seem to be forgotten until they commit a crime, then we hear the negatives about men.
Iniquity by mothers sometimes is a cause for some of the crimes taking place. Many times there are mothers who when their male child commits a crime would seek to indulge in iniquity as a means of getting their son freed. So when this happens, there would be a back lash where sometimes the victim's parents gets involved in iniquity and so would seek revenge on the perpetrator. Then the cycle continues so that our men would continue to kill one another and sometimes when the accused is set free his life is sought after.
Another important factor is that we are living in the last days where the love of many would go cold. We need to understand that no government can solve the crime situation. It is the heart of men being wicked and also a fulfilment of biblical prophesy. Therefore, it is for us to turn away from our unrighteous ways and turn to the Lord. For only the Lord can change the situation and solve these problems. Love is the ONLY ANSWER.
Kennard King