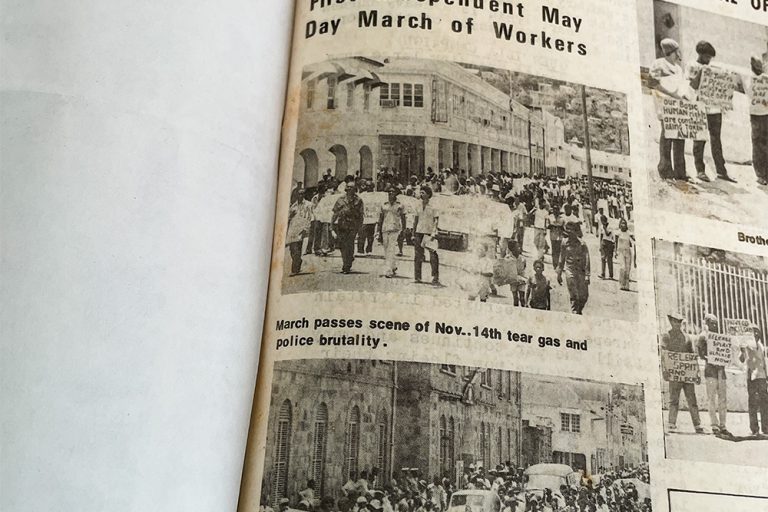 Our Readers' Opinions
May 9, 2023
Unions hold independent May Day march (A blast from the past)
by Renwick Rose
History was made in St Vincent and the Grenadines on Saturday, May 1, 1975, when, for the first time since the early days of independent worker organization, four local trade unions came together for a joint commemoration of labour Day.
During the late fifties and sixties, may day celebrations had been dominated by the rivalling political parties, Joshua's Peoples Political party (PPP) and the Labour Party (SVLP) headed by Milton Cato. Instead of worker unity, political rivalry hogged the show with separate marches led by the rivalling political leaders.
However, the weakening of the PPP and its union arm following the triumphs of the SVLP in the 1967 and 1974 elections, its leadership in taking the country into statehood had given it pre-eminence and after the collapse of the Alliance Government of Joshua and James Mitchell, Joshua had given his support to Cato. By 1975, there was no need for the parties to be "bothered" about worker issues.
Yet there were a number of issues confronting the labour movement including the vexed issue of union recognition. To their credit, four local organizations of working people, the Commercial Technical and Allied Workers' Union (CTAWU), the Civil Service Association, the SVG Union of Teachers and the Small Farmers Union, an organization of small farmers headed by Leonard Providence of Troumaca agreed to hold a joint activity.
It was a most historic occasion since the march and rally organized by these four organizations made three clear statements – (1) they were organizing independent of the political parties in solidarity with each other; (2) that a platform of broad unity between them based on the interests of their members was being given priority; and (3) the linkage between the local trade union movement and the international working class was emphasized. The march began at the Victoria Park, marched around Kingstown and ended in a militant but united rally at the Park. History indeed!