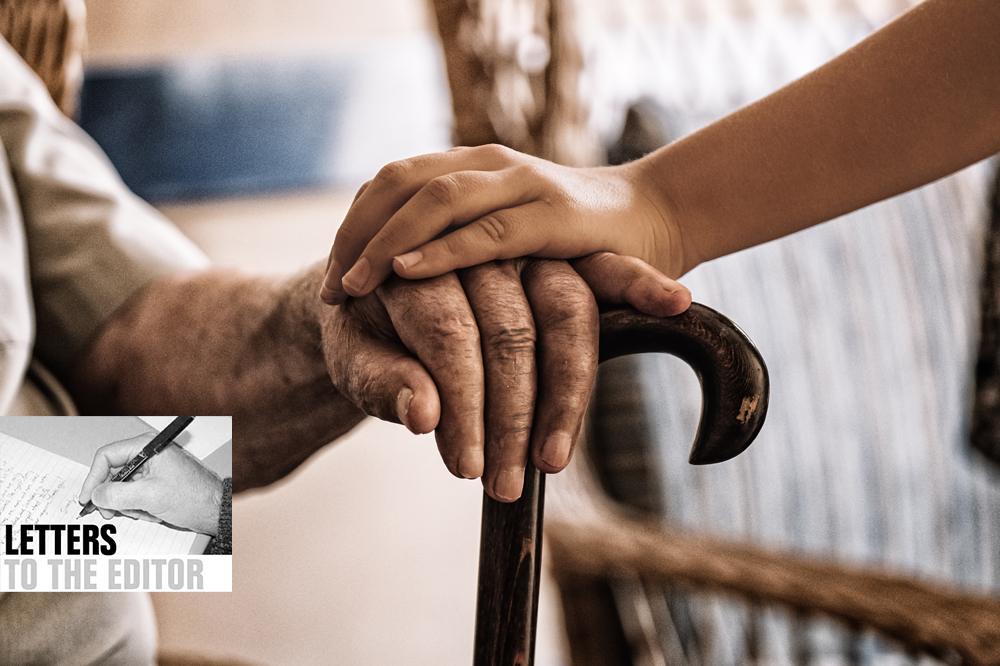 Our Readers' Opinions
January 6, 2023
Inheritance and care giving for the elderly
"Do not dispose of thy goods till the end of thy days."
EDITOR: I often heard my mother saying those words in response to the suffering of some senior citizens in my community and others around the world. Since I could not find this quote anywhere else, I have to assume that she is the original source.
Many would have made a positive contribution to the society and in their senior years need special care which may not be always available. One such individual with much lands, distributed them to her children living in various parts of the world. But there she was, bedridden and uncared for. Depending on neighbours and friends proved unsustainable.
They said that those who are inheriting her property should care for her. So, she suffered until she died. The occasional help by neighbours and church people were insufficient to meet her care needs.
Captain Hugh Mulzac returned to St. Vincent in his old age when it was too late to set up a navigation school. He wanted to give his property to a relative but was encouraged to give it to the caregiver instead.
The lavishness of funerals does not indicate adequate care of the elderly sick.
More emphasis seems to be played on well planned funerals. An excellent wake with much singing and lamentations, sometimes followed by a repass with overflowing food and drinks all seem to make up the package for a send off straight to heaven.
But if senior citizens want to experience heaven here on earth, they must entrust their care to those who are truly caring, with adequate provision for remuneration.
Resources must be set aside for their adequate care and the remainder of the estate distributed to those who deserve to get it. Some have instituted reverse mortgages to finance their sustenance while they are alive. Legislation to protect the vulnerable elderly from exploitation is apparently inadequate.
Traditionally, children were relied upon to care for their elderly parents and subsequently inherit their property, but some children are not available and may use nursing homes. In any case, where resources are available, portions of the inheritance should be allocated for underwriting the cost of care giving. This may be the true meaning of what I overheard said by Millicent Adriana Ambrose Hutchinson Stewart: "do not dispose of thy good till the end of thy days."
Anthony G. Stewart, PhD