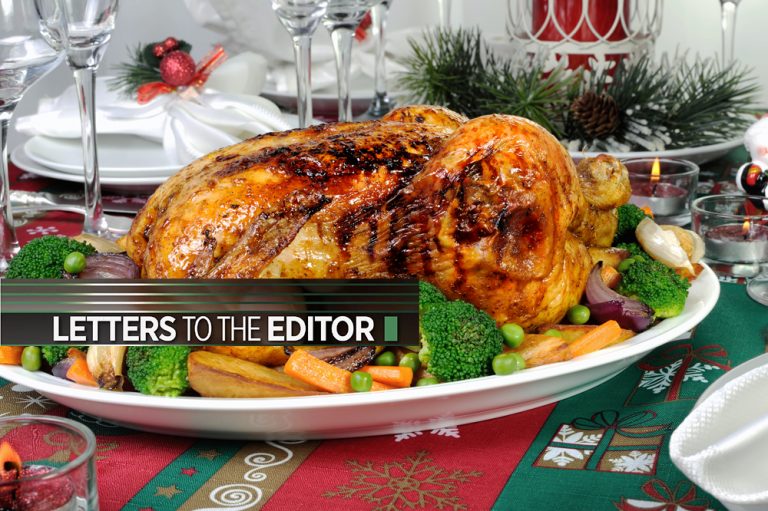 Our Readers' Opinions
December 16, 2022
Luncheon for the senior citizens of North Leeward a very good gesture
EDITOR: As the year is quickly coming to a close, and Christmas is almost here, I take this opportunity to wish everyone, including you editor, your staff and families the best wishes for the Christmas and a very productive and peaceful 2023.
The luncheon for the senior citizens of North Leeward is indeed a very good gesture and one that must be embraced as something good. Our senior citizens have given many years of service to this country and this luncheon is just a small appreciation and thanks for their service to this country in various forms. The Hon. Carlos James must also be complimented for his presence at the function and also in whatever way he assisted to make it possible.
It was indeed nice to see our senior citizens socializing with each other from both sides of the fence politically. Christmas is indeed a time for love and peace.
As we look forward to the coming year if it be the Lord's will, it is my prayer that we would see a reduction in crimes. It is also my prayer that as a people we would let peace reign and put aside political hatred and respect each other's view and let most of all Christ be the head of our homes and lives.
With the proposed facelift of Kingstown it is my hope that we would have the problem of parking space in Kingstown dealt with. With the using of the Geest shed which was a paid parking lot no longer available since it would be used as a bus terminal thus minimizing the parking spaces that were previously available, I therefore, recommend that an investment be made either by government or private investor in having a two storey modernized parking lot. This of course will cost money but it is a worthwhile venture.
The proposed extension of payment to persons who are currently receiving funds under the volcanic eruption rehabilitation programme should be revised. I strongly recommend that those who are not getting any funds from the programmes be given, so as to in some way compensate those who evacuated but never got any assistance.
Thanks Editor, for allowing me the opportunity to write in your newspaper. I know that some of my articles attracted criticism. I truly appreciated even the critics and thank those who make it their business to read my articles weekly. Thanks also to those who from time to time would share their views on what was written.
Thanks for the time, and looking forward to continue writing in the coming year. May God grant us all His blessings in the coming year. God bless SVG.
Kennard King